Sustainability
2023-09-28
C&A publishes today its new sustainability report, which highlights the retailer's key achievements in 2022. In an era marked by complex environmental and social challenges, C&A remains committed to its ambitious 2028 Sustainability Strategy. Through this report, C&A transparently shares the measures taken and steps made, highlighting achievements such as:
...more
Sustainability
2023-09-28
Today, the Sustainable Apparel Coalition (SAC) has shared in full the first of three reports from the Higg Index Review. This first report fulfills a commitment made last year by the SAC to engage industry experts on a technical review of the Higg Product Tools, based on content and methodology, with the resulting data delivered in an open and transparent way. Available for download here, the report sets out detailed recommendations for how the Product Tools can continue to develop and answer the evolving requirements of users.
...more
Sustainability
2023-09-28
The Sustainable Apparel Coalition (SAC), has today announced the signing of a Memorandum of Understanding (MoU), outlining a strategic collaboration with the International Apparel Federation (IAF). This collaboration aims to advance a shared vision for equitable and sustainable global supply chains for the apparel and fashion industry.
...more
Sustainability
2023-09-28
The brightest stars of Renewable Materials will meet again in Siegburg/Cologne (Germany), 11-13 June 2024. The unique concept of showcasing all renewable materials at one event hits the nail on the head: bio-based, CO2- based and recycled are the only alternatives to fossil-based chemicals and materials http://www.renewable-materials.eu.
...more
Sustainability
2023-09-28
September 21, Milan: World Wildlife Fund (WWF) will join as partner of the Deforestation-Free Call to Action for Leather, alongside Textile Exchange and Leather Working Group (LWG).
...more
Sustainability
2023-09-28
Marina Crnoja-Cosic, the newly appointed President of Textile ETP, delivered a keynote address at the official kick-off event of 'New Textile Ecosystems' (NEWTEXECO) on 21 September 2023, in Arnhem, the Netherlands.
...more
Sustainability
2023-09-28
With the current autumn campaign "Transparency in Focus", the sustainable swimwear brand MYMARINI is focusing on one thing above all: transparency. Using the CLASSICS product line, the Impact Brand shows its customers what ecological and social responsibility means at MYMARINI. From materials to production to resource consumption. 
...more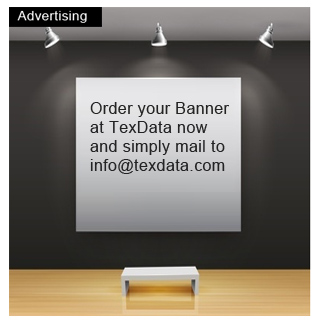 Older News

Sustainability
2023-09-28
Indorama Ventures Public Company Limited (IVL), a global sustainable chemical producer, has decided, along with its Corpus Christi Polymers (CCP) joint venture partners, to temporarily pause construction at its partly completed integrated PTA-PET plant in Corpus Christi, Texas.
...more
Sustainability
2023-09-21
Fashion Revolution is taking residence at the British Textile Biennial 2023 with the How to be a Fashion Revolutionary exhibition, located at the Helmshore Mills Textile Museum in East Lancashire. Between 29th September and 29th October, How to be a Fashion Revolutionary will guide visitors through the Fashion Revolution archives, drawing on the learnings from nine years of campaigning to encourage reflection and inspire action.
...more
Sustainability
2023-09-21
The Lenzing Group, a world-leading provider of specialty fibers for the textile and nonwoven industries, is taking an important step in enhancing the transparency and efficiency of the global fiber supply chain with the launch of a pioneering real-time ocean shipment tracker in collaboration with digital supply chain solution company, project44. Adhering to Lenzing's sustainability goals, the tracker also offers capabilities to improve the visibility of carbon emissions among partners and elevate the customer experience.
...more
News Archive