Sustainability
2018-12-06
Archroma, a global leader in color and specialty chemicals towards sustainable solutions, announced that Thailand-based Absolute Denim will be the first denim manufacturer to switch 100% of its production to aniline-free* indigo dyeing.
...more
Sustainability
2018-11-29
Water. Peace. Fashion. Neonyt Fashionsustain, the progressive conference format of the global hub for fashion, sustainability and innovation, is taking a neo-new view of the subject of water in the textile industry. On 16 January 2019 at Kraftwerk in Berlin, top keynote speakers from the industry, civil society and the textile supply chain, such as from Vogue Australia, WWF and Spindye, will, together with many other speakers, be proving that the solution-oriented focus on the future use of water as a resource has gained global relevance for the industry.
...more
Sustainability
2018-11-15
Kordsa is among 50 most sustainable companies listed in Borsa Istanbul for the period between November 2018-October 2019. Having improved its ratings on environmental criteria, Kordsa is deemed worthy of being in BIST Sustainability Index for the third year in a row, this year.
...more
Sustainability
2018-11-14
The Swiss textile technology innovator HeiQ and DuPont Consumer Solutions, a business unit of DuPont Specialty Products, help establish an eco-friendly water repellent for leather.
...more
Sustainability
2018-11-01
Borealis, a leading provider of innovative solutions in the fields of polyolefins, base chemicals and fertilizers, has signed The New Plastics Economy's 'A Line in the Sand' – Global commitment to Eliminate Plastic Pollution at the Source.
...more
Sustainability
2018-11-08
Textile Exchange, the global non-profit that promotes the adoption of preferred fiber and materials, integrity and standards and responsible supply networks, today officially released its 2018 collection of textile market reports, which measure and rank the production and usage of fiber and materials with improved social and environmental impacts.
...more
Sustainability
2018-11-01
In this autumn-winter collection 2018/2019 the outdoor brand Ternua has completely removed PFCs from its textiles. It set itself this challenge in 2009 and has had to work hard with its suppliers to achieve it. It is therefore the first Spanish brand to achieve this milestone.
...more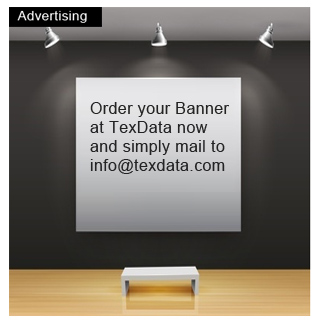 Older News

Sustainability
2018-10-25
HUB 1922, the fashion division of the RUDOLF GROUP, takes the stage at the Kingpins Show in Amsterdam and presents new technologies that make it possible to move away from environmentally questionable industrial practices.
...more
Sustainability
2018-10-25
RadiciGroup's post-consumer recycled polyester yarns, r-Radyarn® and r-Starlight® – UNI 11505-certified since 2014 – have recently been certified to the Global Recycled Standard (GRS) promoted by the Textile Exchange, a non-profit organization that operates internationally for the promotion and responsible development of sustainability in the textile industry. From 22 to 24 October, the organization sponsored a three-day event in Milan where the key theme was "Accelerating Sustainability in Textile and Fashion".
...more
Sustainability
2018-10-04
RadiciGroup presents its 2017 Sustainability Report. Energy consumption and emissions down, training and added value up: the hallmarks of a Group that looks ahead by operating transparently and inclusively.
...more
News Archive