Business
2023-05-17
OC Oerlikon Corporation AG, Pfäffikon ("Oerlikon") announces the successful placement of two series of senior unsecured bonds: CHF 220 million due in June 2026 and CHF 120 million due in October 2029 (together, the "Bonds"). These bonds are to repay outstanding debt and ensure a continued strong financial foundation following the acquisition of Riri.
...more
Business
2023-05-11
In the first quarter of 2023, currency-neutral revenues were flat versus the prior-year level. The top-line development in Q1 was impacted by significantly reduced sell-in to the wholesale channel as part of the company's initiatives to reduce high inventory levels, particularly in North America and Greater China. In addition, the discontinuation of the Yeezy business weighed on the top-line development during the quarter, representing a drag of around € 400 million on the year-over-year comparison, mainly across the North America, Greater China and EMEA regions.
...more
Business
2023-05-04
International technology group ANDRITZ has successfully started up the new velour loom it delivered to Foss Floors, Rome, United States (GA).
...more
Business
2023-05-04
"We look back on an excellent start to the year, as we further accelerated brand momentum around the globe," says Daniel Grieder, Chief Executive Officer of HUGO BOSS. "Following our strong performance in the first quarter, we remain all the more confident in the continued success of 'CLAIM 5.' We will make 2023 yet another record-breaking year for our Company, as we aim to achieve our mid-term sales target of EUR 4 billion already this year, thus significantly earlier than expected."
...more
Business
2023-05-04
Dürkopp Adler Group has announced the acquisition of Sonotronic Nagel GmbH, a leading company in automated ultrasonic welding technology. The purchase agreement was signed on April 28th, 2023, with the transfer of the company set to take place on July 1st, 2023.
...more
Business
2023-05-17
Seiko Epson Corporation (TSE: 6724, "Epson") and its subsidiary company Epson X Investment Corporation ("EXI") have invested in Japanese startup company AI Silk Corporation through a joint fund, the EP-GB Investment Limited Partnership. Sendai-based AI Silk, a startup that spun out of Tohoku University, develops and manufactures a high-performance conductive textile called "LEAD SKIN®".
...more
Business
2023-05-04
The business performance of the Lenzing Group, a leading global supplier of specialty fibers for the textile and nonwovens industries, during the first quarter of 2023 largely reflected market trends. However, after the market environment had deteriorated significantly in the third and fourth quarters of the previous year, signs of recovery emerged during the first quarter in terms of demand as well as raw material and energy costs.
...more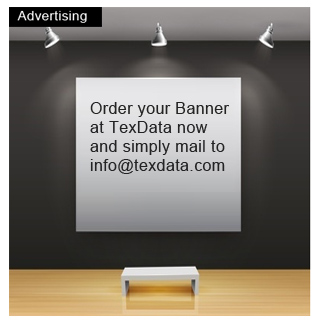 Older News

Business
2023-04-06
Carbios (Euronext Growth Paris: ALCRB), a pioneer in the development and industrialization of biological technologies for reinventing the life cycle of plastics and textiles, announces today its operating and financial results for the year 2022. The financial statements as of December 31, 2022, were approved by the Company's Board of Directors at their meeting on April 5, 2023. The Company's accounts have been audited by the Statutory Auditors and will be available today on the Company's website.
...more
Business
2023-03-30
Glatfelter Corporation ("Glatfelter" or the "Company") (NYSE: GLT) announced today that it has completed a series of refinancing transactions that leaves the Company well capitalized and strongly positioned to focus on its turnaround strategy.
...more
Business
2023-03-15
Net sales increased by 12 percent to SEK 54,872* m (49,166) in the first quarter, i.e., in the period 1 December 2022 – 28 February 2023, compared with the corresponding period last year.
...more
News Archive