Textiles & Apparel / Garment
2023-06-01
Consumers in the Greater Bay Area (GBA) can look forward to experiencing three days of fashion and stylish shopping with the opening today of the Chic Hong Kong shopping festival. Jointly hosted by the Hong Kong Trade Development Council (HKTDC) and the Shenzhen Municipal People's Government, and held at the COCO Park shopping mall in Shenzhen's Futian District, the event is the first large-scale promotion of Hong Kong consumer goods in the GBA following the complete lifting of border-crossing restrictions.
...more
Textiles & Apparel / Garment
2023-06-01
Freudenberg Performance Materials Apparel Europe (Freudenberg) has expanded its facility in Sant´Omero, Italy, into a competence center for finishing and coating apparel interlinings. Customers will benefit from faster and more flexible order processing. In the long term, they will also be able to count on products originating in Europe. The Competence Center was officially opened on May 26, 2023.
...more
Textiles & Apparel / Garment
2023-05-25
From July 3 to 5, 2023, the Texworld Evolution Paris trade shows will welcome 1,350 exhibitors from over 20 countries to the Porte de Versailles Exhibition Center. Marking their 25 years anniversary, Apparel Sourcing, Avantex, Leatherworld, and Texworld Paris will focus for 3 days on the centerpiece of the global offer for fashion brands, from ready-to-wear to luxury.
...more
Textiles & Apparel / Garment
2023-05-24
"Grow Your Couture" by Piero D'angelo, the winning project of the IMAGINING SUSTAINABLE FASHION (ISFA) competition was announced during a webinar broadcast on 18 May at 4pm attended by Giusy Bettoni CEO of C.L.A.S.S. Eco Hub, Anna Detheridge President of Connecting Cultures and ISFA ambassadors Valentina Suarez, co-founder and CEO of Universo Mola and Vishal Tolambia winner of the 2022 edition.
...more
Textiles & Apparel / Garment
2023-05-22
Türkiye-based sail manufacturer Ogemar's products in different types and sizes bring the boats of sea enthusiasts and professionals together with the seas. Ogemar fully prefers Durak Tekstil sewing threads in sail production focused on trust and quality.
...more
Textiles & Apparel / Garment
2023-05-17
The 17th ETP's Annual European Textile Conference and General Assembly and CITEVE's iTechStyle Summit took place on 10 to 12 May in Porto, Portugal. The event brought together industry leaders, experts, and academia to explore the latest trends, strategies, opportunities, and challenges in the textile sector.
...more
Textiles & Apparel / Garment
2023-05-11
Formosa Taffeta Co., Ltd. has officially approved by the SBTi (Science Based Targets initiative, SBTi), becoming the first Textile company in Taiwan to be validated.
...more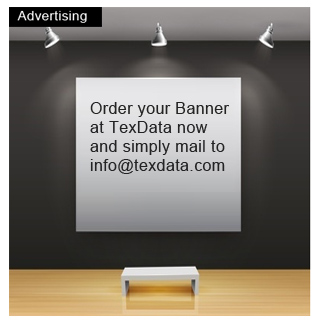 Older News

Textiles & Apparel / Garment
2023-04-20
Freudenberg Performance Materials Apparel (Freudenberg) has reached another milestone in the development of sustainable textile solutions: the apparel industry's first biodegradable fusible cotton shirt interlinings range 46xx. With this innovation, the world's leading specialist in woven, knitted, weft and nonwoven interlinings reduces its impact on the environment and supports customers in achieving their own sustainability objectives. In Asia, the series is marketed under the name 42xx series.
...more
Textiles & Apparel / Garment
2023-04-19
The gateway to the UK fashion industry and Europe's newest responsible sourcing show, Source Fashion returns to London Olympia on 16-18th July, more than doubling in size and welcoming over 300 exhibitors from around the world.
...more
Textiles & Apparel / Garment
2023-04-13
The latest issue number 1 / 2023 has been published and is available for download in all languages. Next week on Tuesday the INDEX 2023 exhibition will start. In this issue you will find a preliminary report on the fair. in four languages: English, Chinese, Spanish and German.
...more
News Archive