Exhibitions & Events
2022-07-07
A delegation from TMAS, the Swedish textile machinery association, will participate in the forthcoming Febratex textile show which is being held in the German Village Park in Blumenau, in Santa Catarina, Brazil from August 23-26.
...more
Exhibitions & Events
2022-06-30
More than 400 international exhibitors will meet from 4 to 6 July at the Parc des Expositions Paris-Le-Bourget for a new edition of the Texworld Evolution Paris sourcing event. This year's exhibition marks the return of the major sourcing countries - including China - to Paris.
...more
Exhibitions & Events
2022-06-30
"Sustainable fashion makes a difference. We make a difference!" – these were two of the most important messages that the Neonyt Lab community took away after three colourful days of events under the motto "New Patterns" in the Union Halle in Frankfurt am Main. The premiere of the direct-to-consumer format as a great success: Neonyt Lab counts designers, activists, consumers and content creators as well as representatives from the fashion industry from 22 countries amongst its visitors.
...more
Exhibitions & Events
2022-06-21
Textile trade show trio kicks off with panel discussion on challenges driving business opportunities
...more
Exhibitions & Events
2021-12-02
Industry's leading B2B exhibition for garment and textile manufacturing makes a comeback with its first hybrid edition in the post-pandemic market. Gartex Texprocess India will cater to the requirements of businesses engaged in the garment and textile manufacturing business, alongside Screen Print India from 3 – 5 December 2021 at Pragati Maidan, New Delhi.
...more
Exhibitions & Events
2021-11-11
According to the requirements from the Joint Prevention and Control Mechanism of the State Council dated 6 November 2021, the hosting of events, gatherings, and people's mobility is to be limited so as to minimize the risk of the spreading of COVID-19. With the increasingly stringent control measures in place while striving to ensure the safety of participants, ShanghaiTex 2021 – Textech Inno Week, originally scheduled 23-25 November 2021, will be postponed to March 2022. Further details will be announced.
...more
Exhibitions & Events
2021-10-13
With effect from 15 October 2021, Bettina Bär is taking over as Show Director of Neonyt and new tradeshow format Val:ue in Messe Frankfurt's Textile & Textile Technologies division. Both tradeshows are held during Frankfurt Fashion Week.
...more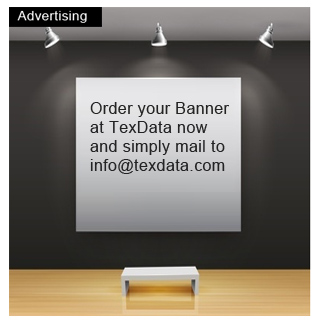 Older News

Exhibitions & Events
2021-08-19
In view of the impact brought by the enhanced pandemic control measures towards the textile industry, the organizer has decided to host ShanghaiTex2021 as a hybrid show branded "Textech Inno Week", debuts November 23 to 26.
...more
Exhibitions & Events
2021-07-05
The 20th International Exhibition on Textile Industry (ShanghaiTex 2021) will be grandly held on 23-26 November 2021 at Shanghai (Pudong) New International Expo Centre. It is expected to gather a number of global leading textile and fashion suppliers to showcase a range of intelligent textile technology, innovative health and green technology, inspiring the future for the textile and fashion industry.
...more
Exhibitions & Events
2021-04-22
In line with the recent announcements and new measures in place to tackle resurging cases in Mumbai, Industry leading shows such as Gartex Texprocess India, Screen Print India, ISH India powered by IPA, Media Expo and LED Expo have been rescheduled.
...more
News Archive