Sustainability
2023-09-21
Fashion Revolution is taking residence at the British Textile Biennial 2023 with the How to be a Fashion Revolutionary exhibition, located at the Helmshore Mills Textile Museum in East Lancashire. Between 29th September and 29th October, How to be a Fashion Revolutionary will guide visitors through the Fashion Revolution archives, drawing on the learnings from nine years of campaigning to encourage reflection and inspire action.
...more
Sustainability
2023-09-21
The Lenzing Group, a world-leading provider of specialty fibers for the textile and nonwoven industries, is taking an important step in enhancing the transparency and efficiency of the global fiber supply chain with the launch of a pioneering real-time ocean shipment tracker in collaboration with digital supply chain solution company, project44. Adhering to Lenzing's sustainability goals, the tracker also offers capabilities to improve the visibility of carbon emissions among partners and elevate the customer experience.
...more
Sustainability
2023-09-14
OEKO-TEX® announces the departure of Georg Dieners. The Association's Secretary General is leaving the organisation after 8 years in office. OEKO-TEX® expresses appreciation to Georg Dieners for his work and wishes him all the best for his future.
...more
Sustainability
2023-09-07
The CTBC Bank Co., Ltd signed the first NT$2 billion ESG loan agreement in the Greater China region with Far Eastern New Century Corporation (FENC) on Aug. 31, supporting FENC's investment in sustainable development and helping the company to create a sustainable value chain.
...more
Sustainability
2023-09-07
Indorama Ventures Public Company Limited, a global sustainable chemical company, unveils its Sustainability Report 2022 entitled "Shifting Towards The Next Generation", showcasing the company's commitment to ESG principles.
...more
Sustainability
2023-09-21
On September 20, Together for Sustainability (TfS), a global initiative that promotes the sustainable development of chemical supply chains, successfully held its 2023 Supplier Training event as part of the 14th China Petroleum and Chemical International Conference (CPCIC), attracting over 200 attendees. In addition to advanced training on online questionnaire assessments and onsite audits, the training event focused on issues related to Scope 3 greenhouse gas (GHG) emissions, including a detailed presentation on Product Carbon Footprint (PCF) calculation and data-sharing solutions.
...more
Sustainability
2023-09-21
Announced during New York Climate Week, the Sustainable Apparel Coalition (SAC) is pleased to announce an evolution of its strategy, one that amplifies and builds upon its already strong base. As the world continues to confront mounting challenges like environmental degradation, social injustice, and economic volatility, the SAC is to now sharpen its focus on three foundational pillars: combating climate change, ensuring decent work for all, and shaping a nature-positive future.
...more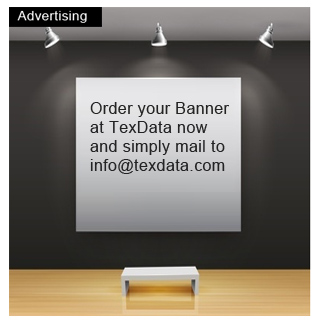 Older News

Sustainability
2023-09-07
The Partnership for Sustainable Textile and the Green Button launch joint webinar series on upcoming legislation under the EU Textile Strategie.
...more
Sustainability
2023-08-31
The international OEKO-TEX® Association, offering collaborative solutions for partners in the textile and leather industry, has once again recorded positive business development. Overall, OEKO-TEX® issued more than 43,000 certificates and labels between July 1, 2022, and June 30, 2023 - an increase of 21% compared to the previous financial year. The MADE IN GREEN product label recorded the strongest growth of 52%. OEKO-TEX® continues to drive urgently needed change through cooperation and joint action - with their services and at the organizational level.
...more
Sustainability
2023-08-31
There is no doubt that the world is transitioning towards green and circular product flows. More and more entrepreneurs, companies and investors see how the transition creates some fantastic business opportunities. In this sense, the manufacturer of Circulose Renewcell presents the business figures for the 2nd quarter and first half of the year.
...more
News Archive