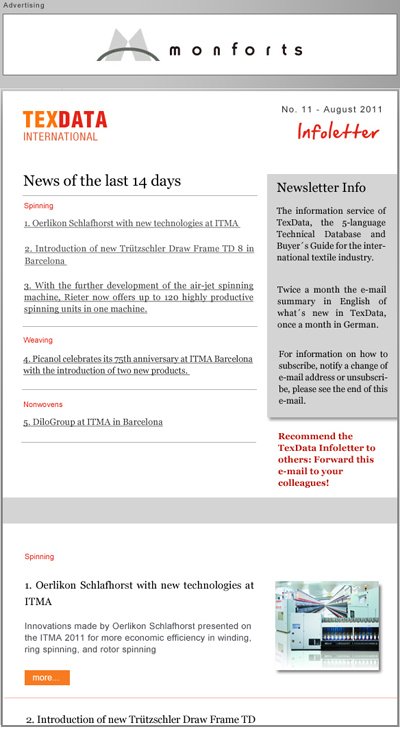 The new Infoletter Design (2012)
TexData Infoletter
The TexData Infoletter informs people of the textile business since 1999 and is the TexData product of best international reputation. It brings all textile news every week directly in the mailbox of our readers. 48-52 issues a year.
More than 20,000 registered subscribers and about 40.000 readers from the producing companies in the international textile industry to this e-mail information service

In 2012 there have been some innovations:
categories for the news
opportunity to receive only selected categoeries
news with pictures
a modernisation of the design
Subscribe now!
Latest News