Other suppliers
2023-01-12
UK-based textile testing solutions provider James Heal has announced a revolutionary new grading system for moisture management testing that literally turns the assessment of wicking behaviour within a fabric on its head.
...more
Other suppliers
2022-09-09
A ground breaking and unique new fabric inspection technique for accurately detecting the most subtle of defects on patterned fabrics during high speed production has been developed by BTMA member Shelton Vision, of Leicester, UK.
...more
Other suppliers
2022-07-20
A year of celebration continued at James Heal last week as a series of events were held to mark their 150th anniversary, with the attendance of sales partners from almost every continent making it a truly international occasion.
...more
Other suppliers
2022-06-02
James Heal, world-leading textile quality control solutions brand, have announced they will be demonstrating brand new instruments from their performance testing range at Techtextil exhibition in Frankfurt this June.
...more
Other suppliers
2022-02-03
The revision of the popular TENSOLAB semi-automatic single-column strength tester was announced during the last ITMA with the introduction of the 4thgeneration, the TENSOLAB 4.
...more
Other suppliers
2022-06-09
At the Techtextil 2022, Frankfurt, TEXTECHNO Herbert Stein GmbH & Co. KG, the experts for quality control systems, will show its latest testing instruments for industrial fibres, yarns, and composites.
...more
Other suppliers
2021-12-09
From 9 to 13 November 2024, manufacturers of laundry and dry-cleaning technology will once again meet in person with textile-care companies at the Frankfurt Exhibition Centre for Texcare International. Messe Frankfurt and its partners have agreed on this date.
...more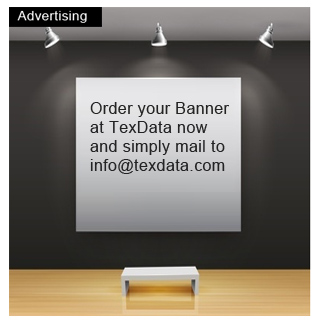 Older News
Other suppliers
2020-06-18
Product designed for high-quality printing and manufacturing of food-grade and clean room applications
...more
Other suppliers
2020-04-24
Mesdan's AIRTRONIC is one of the most popular Air Permeability tester on the market. Following the COVID-19 crisis and market demand for protective medical mask testing.
...more
Other suppliers
2020-02-05
Global manufacturer of premium textile testing instruments James Heal have launched their latest innovation, WickView, a state-of-the-art instrument that uses an advanced imaging system to track and record the transfer of moisture through fabric and other materials.
...more
News Archive