Carpets
2023-01-03
VANDEWIELE offers innovative products, expertise and solutions able to satisfy customer needs at DOMOTEX 2023

© 2023 VANDEWIELE
VANDEWIELE team is delighted to welcome its customers again on the next edition of the DOMOTEX exhibition, in Hannover GERMANY.
TEXTILE SOLUTIONS TOGETHER

VANDEWIELE has always acted as technological leader and innovative player in the textile machinery industry.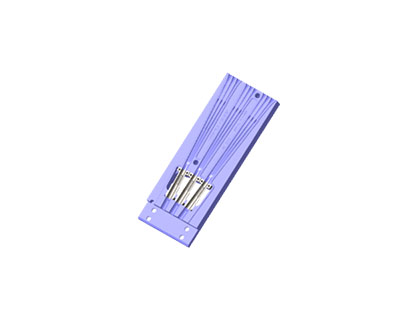 Extrusion-SECO © 2023 VANDEWIELE
Innovation technology and customer centricity are the drivers for developing new products. The innovations aim to impact on the customer's value chain; VANDEWIELE wants to be together as partners and offer not only innovative products, but also their expertise and solutions able to satisfy customer needs. TEXTILE SOLUTIONS TOGETHER is the philosophy and summarizes the customer-oriented approach.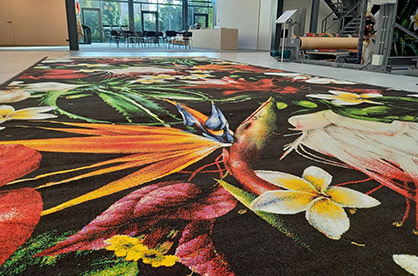 Tut-Full design Cut © 2023 VANDEWIELE
Vandewiele will show many carpets woven on the RCE+ and the high speed RCF with Fast Creel. Less waste, higher productivity and quick color changes combined with an ergonomic machine are keywords of the modern Vandewiele weaving machines. Ecology and Ergonomy at their best. In handlook carpet qualities, the visitor can see many samples in reed 1000, 1200 and 1500 dents per meter with an even improved back, thanks to the new integrated jacquard technology. This makes cleaner color switches and weave structures with special floating possible.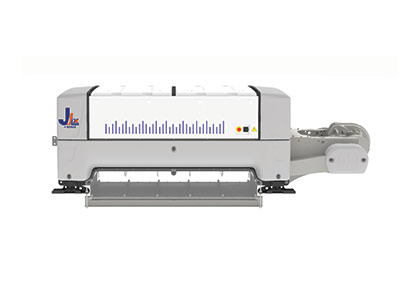 Ex JiXXL-General view © 2023 VANDEWIELE
In the category of "cut-loop samples", which nowadays is very popular, the rugs made on Vandewiele USF Universal Shaggy Cut Loop will astonish every visitor.

Vandewiele is also on the Domotex exhibition to prove once more that they are a partner, for advice and service, and for development of new carpet qualities.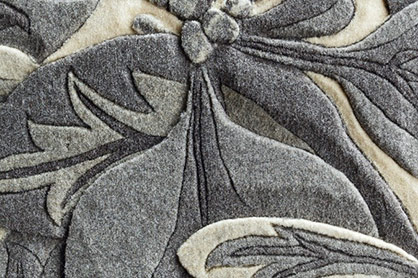 Carpet RCE © 2023 VANDEWIELE
Naturally, also the highest carpet qualities

This year's edition also focusses on new tufting developments at the Vandewiele booth. Cobble-Vandewiele's Dynamic Loop technology on Myriad allows quick loop pile height switches at high production output, even with extreme differences in pile height. The Colortec qualities in polyamide and wool will show high-definition design carpets in 1/10", 1/7" and 5/32" and naturally also plain carpet qualities and artificial grass samples will be on the booth.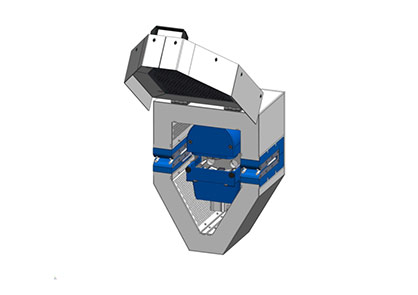 Extrusion-INCA © 2023 VANDEWIELE
Vandewiele is looking forward to exchanging ideas with their customers and partner, on this meeting point where everyone in the carpet business will be present. Various samples, carpet tile qualities, and new carpet yarns developments wait for being discovered.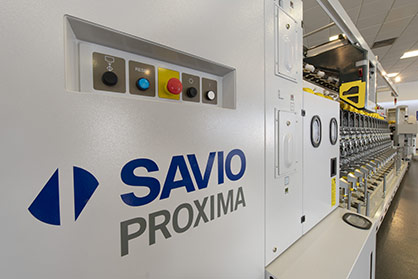 Savio Proxima Smartconer® © 2023 Savio
The VANDEWIELE BCF Extrusion department is focusing towards energy saving and easy handling.
Both you find combined in the latest developments:

• SECO system which is giving a perfect color separation without the need for pre-intermingling.

• INCA system which gives superior tangle knot regularity and the highest savings towards air consumption for BCF intermingling in the market.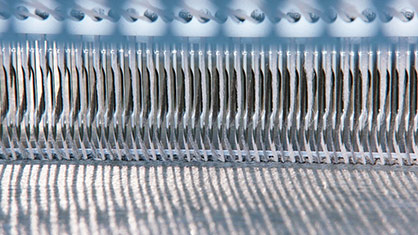 Tufting © 2023 VANDEWIELE
Savio introduces the newest SAVIO automatic winder Proxima Smartconer®

The new winding machine Proxima Smartconer® is setting the benchmark in Savio automatic winding.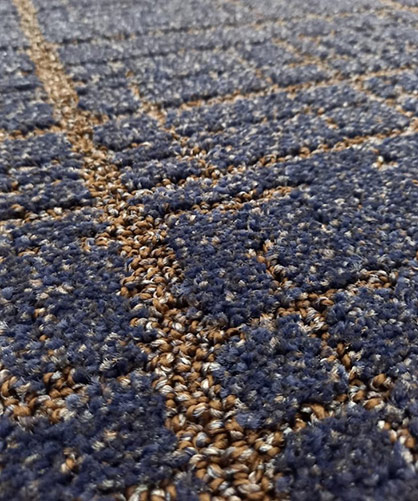 CUT Tuft-Full design loop ICN © 2023 VANDEWIELE
They have combined the name Proxima with Smartconer®: it stands for a high-tech winding machine, capable of perfectly adapting to demands of Connectivity, Industry 4.0 and Industrial Internet of Things.

Thanks to the innovations, spinners will get a machine featuring high-tech capabilities, for a design with a strong focus on the main benefits for customer's competitive advantage: high productivity, low energy consumption, premium yarn quality, automation, and data connectivity.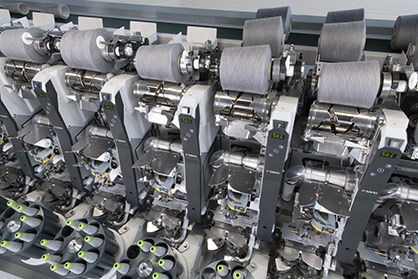 Savio Proxima Smartconer® © 2023 Savio
On BEJIMAC side, a new singeing machine for knitwear was developed focusing on highest quality levels of singeing, operational flexibility and economy, as well as tension-free fabric transport through the machine. This new product targets strongly growing demand in knitwear singeing.

With respect to woven fabrics, VANDEWIELE is also proud to present you the new developments made in order to substantially reduce the gas consumption while offering high intensity singeing.

Superba, already the leader in heat-setting with saturated steam under pressure thanks to their well-known TVP3, is now offering their hot-air heat-setting solution.

This triple-layer heat-setting process provides an unequaled level of evenness and a highly homogenous fixation characteristic to the yarn, as well as stain resistance or enhanced bulk. The DHS3 line offers a high energy saving process in a reduced floor-space.

To complete their range, SUPERBA is also presenting their B403 automatic winder.

All the Vandewiele machines can be connected through cloud computing to the "TEXconnect" supervision system to comply with the Factory 4.0 concept.

"Our customers have the capacities to develop designs and create real art. Therefore, we are also looking forward in exchanging ideas with them. Let this DOMOTEX exhibition be a meeting point for everyone in the textile business: weather active in weaving, tufting, yarn extrusion, heat setting or finishing", a VANDEWIELE speaker proclaimed.

Looking forward to meeting you all again over there!

Related News
More News from N.V. Michel Van de Wiele, Carpet and velvet weaving machines

Latest News