Weaving
2022-05-02
Vandewiele will present many highlights and new developments at DOMOTEX Turkey 2022

© 2022 Vandewiele
Vandewiele team is delighted to welcome its customers again on the next edition of the Domotex exhibition, in the capital of carpet, Gaziantep.
Apart from many traditionally woven carpets on the RCE+ carpet weaving machine, Vandewiele will also promote the digitally controlled RCF machine with Fast Creel, cut-loop machines, and specific machines for weaving light carpets. All will be illustrated by carpet samples.

The digital control of yarns allows the development of new qualities, a higher production efficiency and a closer follow-up of the machine park. Yarn waste is reduced at the highest production speed. Combinations of cut pile carpets with flatweave as well as sisal look carpets will be presented.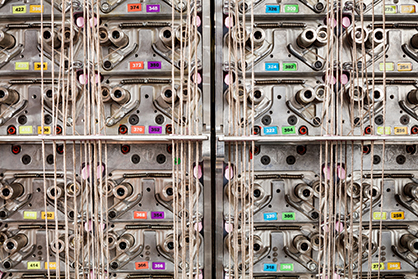 © 2022 Vandewiele
Naturally, also the highest carpet qualities in reed 1000 d/m 10 colours, 1200 d/m and 1500 d/m with up to 5.000.000 points/m² will be shown.

In tufting, the digital control of pile yarns (active yarn feed, also called IPD) has allowed Vandewiele the development of high definition Colortec 1/10" tufting carpet in 8 colours – or 1/7" gauge, competing with the traditional Axminster carpets. But also, solutions for plain carpets, artificial grass and the Myriad machines for tiles and other applications will be highlighted.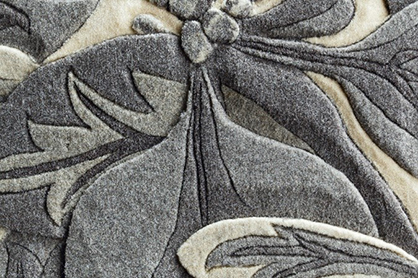 © 2022 Vandewiele
On Bejimac side, Vandewiele will be delighted to present you in detail its new autonomous shearing machine, the ATSH. This machine is an example of how they develop new technologies to for fill the needs of their customers.

For the back coating the focus will be energy saving, an important topic nowadays.

Superba, already the leader in heat-setting with saturated steam under pressure thanks to their well-known TVP3, is now offering their hot-air heat-setting solution with the DHS3 line.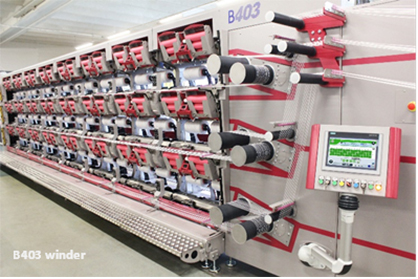 © 2022 Vandewiele
This triple-layer heat-setting process provides an unequaled level of evenness and a highly homogenous fixation characteristic to the yarn, as well as stain resistance or enhanced bulk. The DHS3 line offers a high energy saving process in a reduced floor-space.

To complete their range, SUPERBA is also introducing their new B403 automatic winder. Expanding its area of application beyond the carpet yarn field, the B403 marks a real technological breakthrough with its individual spindle motorization drive; it enables a constant tension winding process, an accurate bobbin length measuring as well as a unique quality control for each yarn position.

Finally, with the BXE extrusion line from VANDEWIELE, the MF400 texturizing machine and the MCD3 space-dyeing machine as complementary processes before heat-setting, with SUPERBA lines, the carpet industry gets all the necessary equipment to produce innovative yarn types, allowing manufacturers to make the highest quality carpets at the most economic prices.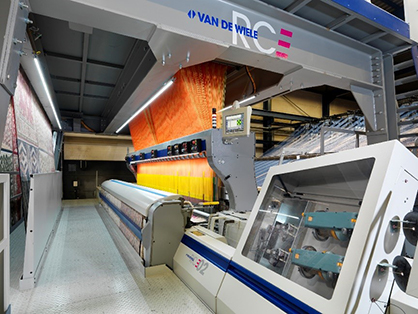 © 2022 Vandewiele
All the Vandewiele machines can be connected through cloud computing to the "TEXconnect" supervision system to comply with the Factory 4.0 concept.

Vandewiele customers have the capacities to develop designs and create real art. Therefore, the textile machinery manufacturer is also looking forward in exchanging ideas with them and wants this Domotex exhibition be a meeting point for everyone in the carpet business: weather active in weaving, tufting, yarn extrusion, heat setting or finishing.

Vandewiele is looking forward to meeting you all again over there!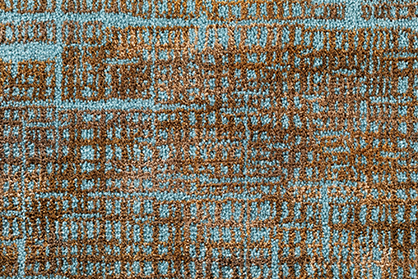 © 2022 Vandewiele
Related News
More News from N.V. Michel Van de Wiele, Carpet and velvet weaving machines

Latest News