Retail & Brands
2023-06-08
H&M Foundation doubles GCA grant and winners to speed up textile industry transformation

© 2023 H&M
Recyclable and biodegradable polyurethane, food waste polyester, circular dyeing, natural bio-colours, ultra high-performing textiles, seaweed material, AI textile sorting, corn husk and sugarcane fabric, zero waste pattern system, textile-to-textile recycling for polyesters – these are the ten Global Change Award winners 2023, sharing a €2 million grant from the non-profit H&M Foundation.
The Global Change Award is an early-stage innovation challenge seeking bright minds that can transform fashion. Every year, H&M Foundation selects and supports the five most impactful innovations with the ultimate aspiration of a planet positive fashion future. This year, H&M Foundation doubles both grant and winners to speed up the transformation. This year's winners are:
Material

• Algreen (UK) – Biobased foams, adhesives and coatings crafted from natural sources.

• ALT TEX (Canada) – From waste to wardrobe: transforming food waste into biodegradable polyester.

• KBCols Sciences (India) – Bio-fermenting textile dyes with the magic of microorganisms.

• Nanoloom (UK) – Powerful high performance-fibre fuelled by graphene.

• PhycoLabs (Brazil) – Oceans of opportunity: making seaweed fibres that spur social innovation.

• Rethread Africa (Kenya) – Regenerating agricultural waste into bio-based synthetics.

Recycling

• DyeRecycle (UK) – Renewed colours: extracting and transferring dyes from old to new fabrics.

• Refiberd (US) – Adding lightspeed and laser precision to textile sorting with AI and spectroscopy.

• Tereform (US) – Enabling circular solutions for hard-to-recycle waste textiles.

Design

• SXD (US) – AI-powered platform turning design concepts into zero-waste patterns.

"We have an urgent opportunity to support innovations that could transform the entire fashion industry – that's why we're doubling the grant and the number of winners. We're giving these innovators a total of 2 million euros and access to our accelerator program – but we're also giving the industry an opportunity to connect with these brilliant innovators. I'm excited to see the impact these innovators will make on the industry."

Karl-Johan Persson, H&M Foundation board member

H&M Foundation launched the GCA to provide the tools, connections, and resources necessary for early-stage innovations to move from idea to scale as quickly as possible. The winners receive €200,000 each and embark on the yearlong GCA Impact Accelerator. H&M Foundation together with GCA's core partners Accenture, KTH Royal Institute of Technology and The Mills Fabrica offer tailored coaching and support to accelerate their journey from idea to scale.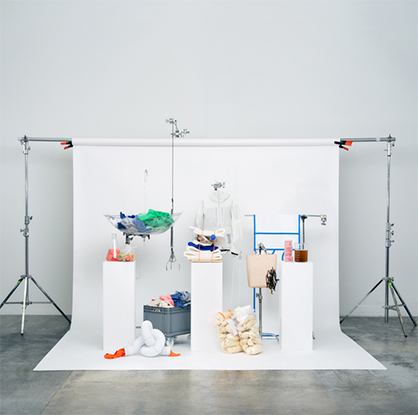 © 2023 H&M
"There's a wide range of solutions among this year's winners. If scaled, I believe they could have a real impact on the industry – which needs a holistic transformation if we are to reach a planet positive fashion future. We look forward to working with the winners during the accelerator and help enable their innovations to accelerate and scale."

Christiane Dolva, Strategy Lead H&M Foundation

Neither the H&M Foundation nor the H&M Group take any shareholder equity or intellectual property rights in the innovations and the winners can collaborate with whomever they want.

Related News
Latest News Retail & Brands
More News from TEXDATA International

Latest News