Digital Printing
2018-08-31
Mimaki to slash the price of TS300P-1800 in an EMEA-wide campaign

TS300P-1800 (c) 2018 Mimaki
Mimaki, a leading manufacturer of wide-format inkjet printers and cutting systems, today announced a special promotion for one of its popular dye sublimation printers, the TS300P-1800.
End-of-summer campaign will feature price reduction and last until the end of the year
Developed specifically for the textile print industry, the revolutionary TS300P-1800 delivers cost-effective dye sublimation printing without compromising quality and productivity. The limited campaign features a significant price reduction on the machine and will run until December 31, 2018.
Interested customers can access this promotion by contacting their local Mimaki authorized resellers http://www.mimakieurope.com/dealer-locator/ or through a dedicated page on the Mimaki Europe website http://www.mimakieurope.com/ts300-promotion/.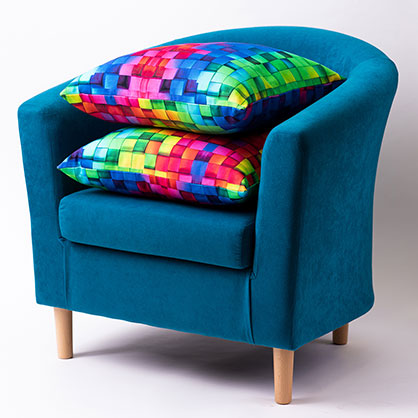 Textile application soft furnishing (c) 2018 Mimaki
"As the end of summer is approaching, we want to finish on a high note," said Ronald van den Broek, General Manager Sales EMEA at Mimaki Europe. "A conventional-to-digital transformation is currently taking place in the textile and apparel industry. As an early mover in this space, Mimaki has always been dedicated to bringing affordable, industry-leading solutions to the segment. By introducing a lower price on the TS300P-1800, we hope to accelerate the trend and spread this conventional-to-digital revolution even further."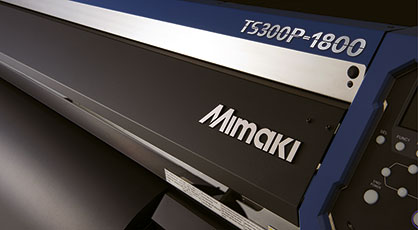 TS300P-1800 close up (c) 2018 Mimaki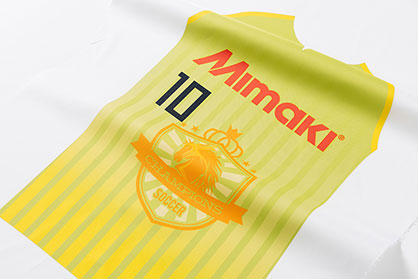 Textile application sportswear (c) 2018 Mimaki
About TS300P-1800
The Mimaki TS300P-1800 is a 1.8m wide roll-to-roll dedicated transfer paper printer, delivering cost effective dye sublimation printing while offering new levels of quality and productivity in digital textile printing. Perfectly suited to the creation of fashion, apparel, sportswear, furnishings and point-of-sale materials, the TS300P-1800 uses state-of-the-art technology to set new performance benchmarks for the sector. Some of the capabilities offered by the machine include:
Maximum print speed of 115m2/h
High performance, economical sublimation inks, which feature fluorescent pink and yellow inks
Mimaki's core technologies to ensure reliable continuous print operation
Cockling reduction transfer mechanism for higher print quality
For more details on Mimaki's end-of-summer promotion, visit www.mimakieurope.com/TS300-promotion.
For more information about products and services from Mimaki, visit http://www.mimakieurope.com.

Related News
Latest News Digital Printing
More News from Mimaki Europe B.V.

Latest News