Spinning
2023-03-23
It's time to celebrate for Trützschler: 75 years ago, the family business founded its headquarters in Mönchengladbach-Odenkirchen. Now, it looks back on a long tradition of training young people. The site in Mönchengladbach is officially three-quarters of a century old – and is still a dynamic place to work. To keep it that way, Trützschler is looking for motivated young employees.
...more
Spinning
2023-03-23
The new Trützschler Flexible Bend Control (FBC) service device ensures the perfect flat setting for all Trützschler cards within just a few seconds.
...more
Spinning
2023-03-09
Saurer Twisting Solutions is looking forward to welcoming customers and visitors at the 22nd Tire Technology Expo from 21-23 March 2023 at their booth 4004 in Hall 20 and to showcase the innovative CableCorder CC5. For the production of high-quality tire cord, the technology-leading CC5 scores with numerous innovations to keep Saurer customers as always in the fast lane.
...more
Spinning
2023-03-02
International governments and downstream consumers call for greater cooperation in the textile industry for a circular economy. It is becoming more significant to make a combined effort with other major stakeholders in different areas to respond to the increasing demand for transition.
...more
Spinning
2023-02-23
Oerlikon with robust +10% sales growth and +10% operational EBITDA growth in 2022. This was supported by strong operational execution and continued strategic focus on profitable growth, diversification, and sustainability progress.
...more
Spinning
2023-03-09
The 2022 financial year was characterized by record sales of CHF 1 510.9 million and enormous challenges in their realization. Geopolitical uncertainties, the rapid rise in inflation, and additional development expenditure to compensate for material bottlenecks, weighed heavily on earnings. Higher expenses were also incurred in connection with the acquired businesses. Despite the exceptionally challenging environment, Rieter generated an EBIT margin of 2.1%. Implementation of the measures already initiated to improve profitability is continuing.
...more
Spinning
2023-02-23
Jiangyin Huaxi Textile Co. Ltd. is located in Jiangyin, Wuxi City, Jiangsu Province, China and produces cotton combed ring yarn. The customer was facing twin threats: an increase in competition for cotton combed ring yarn and rising production costs. After a thorough analysis, the Rieter after sales team installed COMPACTeasy on the company's existing ring spinning machines G 32. This upgrade increased the yarn production output by 6% while improving the yarn quality significantly.
...more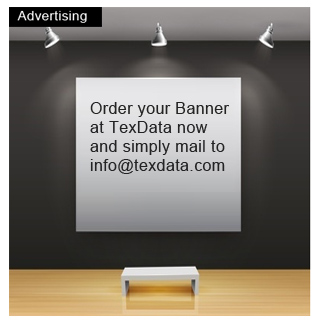 News of the last month
Spinning
2023-02-16
Since 2018, Oerlikon Barmag has been offering the market's only currently available concept for high-end home textile applications using the POY and DTY process. The spinning concept with the WINGS HD winding unit in conjunction with an automatic eAFK Big V Multispindle texturing machine manufactures excellent-quality high-titer yarns with maximum machine efficiency.
...more
Spinning
2023-02-16
Assessing textile quality was once a matter of opinion. Today it's a matter of fact – objective, repeatable and universally understood. Quality now has numerical values, as the basis for trading, pricing and ultimately consumer satisfaction. And this year marks the 75th anniversary of the pioneering innovation which fostered that change – and created the global quality environment of textile production in the 21st century.
...more
Spinning
2023-02-09
At the new address 10350-A Nations Ford Road, Charlotte, NC 28273, synergy effects and resources can be used to a noticeably greater extent for the benefit of all Oerlikon customers in approximately 4500 m² of office and commercial space.
...more
News Archive