Spinning
2019-02-21
The contamination of cotton with synthetic fibers is still a common concern for spinning mills. Especially white or transparent polypropylene fibers from bale packaging can affect the quality of the spun yarn. If the polypropylene contaminations are not removed properly during production, the spun yarn can cause costly complaints. Contamination clearing improves the yarn quality considerably.
...more
Spinning
2019-02-15
In many areas of primary textiles, USTER is a watchword for quality. From fiber to yarn, producers worldwide trust the USTER brand to help them deliver the quality their customers demand and optimize their operations. Now, USTER has expanded its technology to cover fabric production, with world-class systems for automated fabric inspection which guarantee consistent and measurable quality.
...more
Spinning
2019-01-11
Ring spinning machines are getting longer. And that's a trend that is noticeable in some markets, where ringframes run to as many as 2,000 spindles – or about 70 meters in length. Even with good human eyesight capable of reaching 5,000 meters, it's still not possible to have a total overview of end-breaks along the full extent of the frame. Only an automated system can monitor if the spindles are all operating correctly.
...more
Spinning
2019-01-11
World premiere at the DOMOTEX World Trade Fair for Carpets and Floor Coverings in Hanover: between January 11 bis 14, 2019, Oerlikon Neumag will be showcasing its innovative new development, the BCF S8, to a wide audience for the very first time in Hall 11, Stand B36.
...more
Spinning
2018-12-13
Uster Technologies, the global market leader in textile quality control, from 'fiber to fabric' offering systems and services help to ensure optimum quality, has launched the 2018 edition of USTER® STATISTICS in a mobile app format. The app delivers a new user experience, with simple, intuitive handling. Extended datasets and analyses, based on testing of many thousands of samples, cover a wider range of yarn types and applications than ever before. Iris Biermann, USTER's Head of Textile Technologies, gives answers to questions about features and benefits.
...more
Spinning
2019-02-21
SSM Schärer Schweiter Mettler AG has appointed Marco Mori as Chief Financial Officer. Furthermore, the company announced the appointment of Roman Haefeli as Head of Sales.
...more
Spinning
2019-01-31
The Rieter Group achieved an order intake of CHF 868.8 million in the 2018 financial year, 17% down on the previous year period (2017: CHF 1 051.5 million). At CHF 1 075.2 million, total sales were 11% higher than the previous year (2017: CHF 965.6 million). Net liquidity increased to CHF 150.3 million (December 31, 2017: CHF 130.5 million). The full annual financial statements and the 2018 Annual Report will be published by Rieter on March 13, 2019.
...more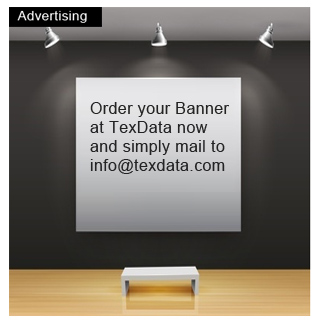 News of the last month
Spinning
2018-11-14
Oerlikon Manmade Fibers Segment Industrie 4.0 solutions for the production of polyester, nylon and polypropylene are based on the digitalization of the production landscape and the intelligent processing of the flood of data generated in this way. In the future, the segment will offer its customers a new powerful, flexible and, above all, secure IT infrastructure.
...more
Spinning
2018-11-01
"We are pleased to announce another quarter of strong growth," said Dr. Roland Fischer, CEO Oerlikon Group. "We increased Group orders by 22 % and sales by almost 30 % year-over-year. The EBITDA margin of 15 % reflects the higher operating costs related to investments and a larger share of revenues generated by equipment and project businesses in this quarter."
...more
Spinning
2018-10-25
The years of intensive research and development in the field of texturing, which Oerlikon Barmag is doing at the site in China, bears further fruits. On October 12, 2018, the new R&D-Center was officially inaugurated at the Suzhou site. Around 80 invited guests took part in the inauguration ceremony. The ceremonial opening was done by the government representatives of the city of Suzhou and the top management level of Oerlikon Manmade Fibers Segment.
...more
News Archive