Spinning
2019-01-11
Ring spinning machines are getting longer. And that's a trend that is noticeable in some markets, where ringframes run to as many as 2,000 spindles – or about 70 meters in length. Even with good human eyesight capable of reaching 5,000 meters, it's still not possible to have a total overview of end-breaks along the full extent of the frame. Only an automated system can monitor if the spindles are all operating correctly.
...more
Spinning
2019-01-11
World premiere at the DOMOTEX World Trade Fair for Carpets and Floor Coverings in Hanover: between January 11 bis 14, 2019, Oerlikon Neumag will be showcasing its innovative new development, the BCF S8, to a wide audience for the very first time in Hall 11, Stand B36.
...more
Spinning
2018-12-13
Uster Technologies, the global market leader in textile quality control, from 'fiber to fabric' offering systems and services help to ensure optimum quality, has launched the 2018 edition of USTER® STATISTICS in a mobile app format. The app delivers a new user experience, with simple, intuitive handling. Extended datasets and analyses, based on testing of many thousands of samples, cover a wider range of yarn types and applications than ever before. Iris Biermann, USTER's Head of Textile Technologies, gives answers to questions about features and benefits.
...more
Spinning
2018-12-06
The Board of Directors of Rieter Holding AG has appointed Rico Randegger to the Group Management of the Rieter Group with effect from June 1, 2019. He will be responsible for the Business Group After Sales.
...more
Spinning
2018-11-15
Saurer is supplying 48 ZinserImpact 72XL compact spinning machines with a total of 82 944 spindles to Sanko Textiles. The tradition-rich Turkish textile company is thus one of the first customers worldwide to use this new generation of machines. The internationally leading company has valued its relationship with Saurer, the ring-spinning specialist, for years.
...more
Spinning
2019-01-31
The Rieter Group achieved an order intake of CHF 868.8 million in the 2018 financial year, 17% down on the previous year period (2017: CHF 1 051.5 million). At CHF 1 075.2 million, total sales were 11% higher than the previous year (2017: CHF 965.6 million). Net liquidity increased to CHF 150.3 million (December 31, 2017: CHF 130.5 million). The full annual financial statements and the 2018 Annual Report will be published by Rieter on March 13, 2019.
...more
Spinning
2018-11-15
Every business needs auditors, to monitor and check finances and administration – but it has to be said that a visit from them is not always greeted with eager anticipation! In fact, there is often a degree of nervousness at the likelihood of difficult questions and high expectations.
...more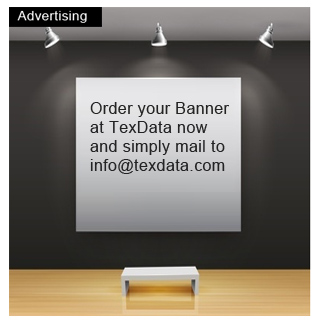 News of the last month
Spinning
2018-10-18
Today, Industrie 4.0 is already making its mark at many companies across the globe – and is there to stay. The Age of Digitalization has also arrived in the textile sector – manifesting itself in the production of customized apparel within a mere few hours in microfactories or in the form of cost-optimized, self-controlled production based on networked systems and data analysis. At the same time, there are challenges that slowing down the advent of digitalization – data protection and data security being just two of these.
...more
Spinning
2018-10-18
Oerlikon integrates the AC-Automation GmbH & Co. KG – which is headquartered in Bernkastel-Kues – automation solutions for large-scale systems into its technology portfolio. The company is thus taking an important step on its journey towards now being able to offer fully-automated factories digitally networked using Industrie 4.0 solutions from a single source.
...more
Spinning
2018-10-17
Quality solutions across the full range of primary textile production – from fiber to finished fabric – are now offered by Uster Technologies, following the successful integration of automated inspection systems from EVS. This expansion of capability means USTER is unique as the world's only supplier of high-tech instruments for quality monitoring and management in spinning, weaving, knitting, finishing and nonwovens. The three EVS systems for vision-based fabric inspection are now presented under USTER branding.
...more
News Archive