Textiles & Apparel / Garment
2023-06-08
Officina39 maps its latest sustainable fashion technologies at ITMA.

Recycrom™ © 2023 Officina39
The Italian company devoted to the sustainable conversion of fashion chemistry presents a whole panorama of ecological solutions at the "home edition" of the renowned Textile & Garment Technology Exhibition in Milan.
Creativity is one of the hallmarks of Officina39's technological research, a legacy of Italian craftsmanship's ability to find solutions that combine practicality and beauty. Indeed, art is a constant reference point for the Italian company, which employs this evocative language also at booth H5-C110 at ITMA to communicate its vocation, through the exhibition of WORLD MAP (on sustainable fashion) by Ryts Monet.

WORLD MAP (on sustainable fashion) by Ryts Monet. The work, presented to the public at Arte al Centro, was conceived within the context of Circul Art 2, a project curated by Cittadellarte, Fondazione Pistoletto of Biella and produced in collaboration with its co-citizen Officina39, with the aim of integrating artistic production, fashion, and business around the theme of sustainability. The Artist Ryts Monet has chosen the image of the planisphere made by decrease, wearing down and consuming a denim fabric support until the image of an exhausted Earth was generated, reduced to shreds. The intention of the work is to raise questions about the impact that the hyper-consumerist market and the massive extraction of resources already have and will have in the future both locally and globally.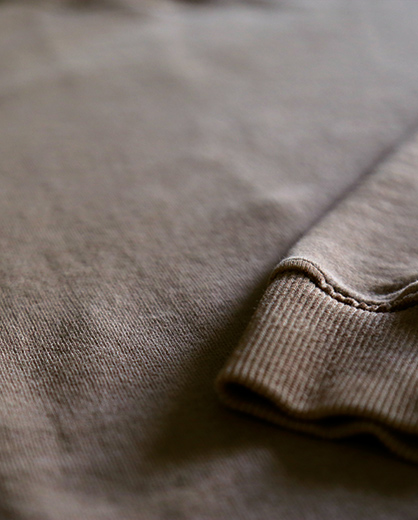 Ecobinder R Series+ Recicrom™ © 2023 Officina39
RecycromTM Pure and RecycromTM Ready to Dye – The recycled dyestuffs from textile waste.

Decreasing the exploitation of resources and virgin materials is precisely one of the priorities of Officina39, which in 2018 gained market recognition for revolutionizing the industry's dyeing processes patenting RecycromTM: a full range of pigment powders 100% derived from recycled used clothing, fibrous material and textile scraps, obtained through a cutting-edge upcycling process. Officina39 has never stopped developing this key technology to provide brands with more and more sustainable options to color their collections: to meet the needs of its customers once again, RecycromTM Ready to Dye has now come to be. A range of 15 standard ready-in-stock colors, obtained from a minimum of 65% recycled textile pre- and post-consumer materials, to achieve fashionable dyes and colorations for use on cotton, wool, nylon or any cellulosic and natural fiber or blend. RecycromTM Pure allows brands to collaborate with Officina39 to make custom dyes from their own scraps and textile waste, RecycromTM Ready to Dye offers them the possibility to choose and create their own colors from a standard color card, a palette of darker and brighter shades, guaranteeing a true upcycling of textile waste without any chemical synthesis. From 100 kg of textile waste comes the amount of RecycromTM Ready to Dye needed to dye 20,000 T-shirts.

On June 9 at 2 p.m., Andrea Venier, Managing Director of Officina39, takes part at the forum "Transforming The World Of Textile Colourants Through Green Chemistry" to illustrate to the ITMA audience the potential of RecycromTM - The Recycled Dyestuffs from Textile Waste. The talk is part of the review "The Rise of Recycled, Natural and Bio Dyes and Their Positive Impact on the Environment".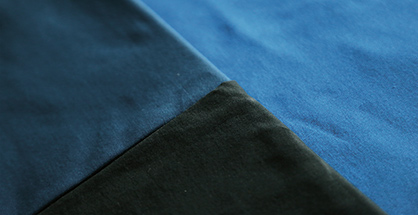 MadeToFade © 2023 Officina39
Ecobinder R Series, the recycled binder from laminated glass.?When it comes to upcycling, however, Officina39's creativity knows no boundaries and can find resources outside the world of fashion, as demonstrated by Ecobinder R Series, the recycled binder from laminated glass. Being an innovative product made of 100% post-consumer recycled polymer obtained from the recycling of windshields and other types of safety glass, this free-of- Phthalates binder has lower CO2 emissions than oil-based alternatives, while guaranteeing high reactivity, strong adhesive properties, great flexibility, and soft handle. Applicable in printing, spray, coating, and dyeing processes, it can be colored with normal pigments or combined with RecycromTM, for a total circular solution.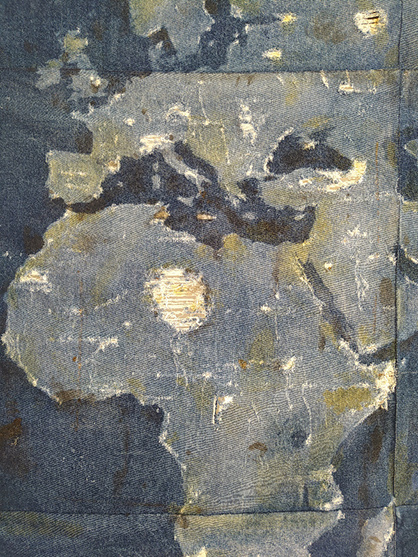 Ryts Monet - WORLD MAP (about sustainable fashion) © 2023 Officina39
Aqualess Activator, 100% pumice stone-free waterless solution.

Prominent in the panorama of technologies developed by Officina39 for the preservation of the planet's resources are those of the Aqualess mission, a set of waterless processes that work together to reduce water consumption while ensuring optimal performance. ITMA sees the debut in the Aqualess family of Aqualess Activator, a 100% pumice stone-free waterless solution to bust the abrasion effects of Aqualess Aged, a bluesign® APPROVED waterless technology. Aqualess Activator works at room temperature in conventional machine to give "stone wash effects" to indigo and black denim, without involving pumice stone and water. This technology not only greatly reduces consumption, but also creates 90% less sludge than pumice stone and does not damage machinery.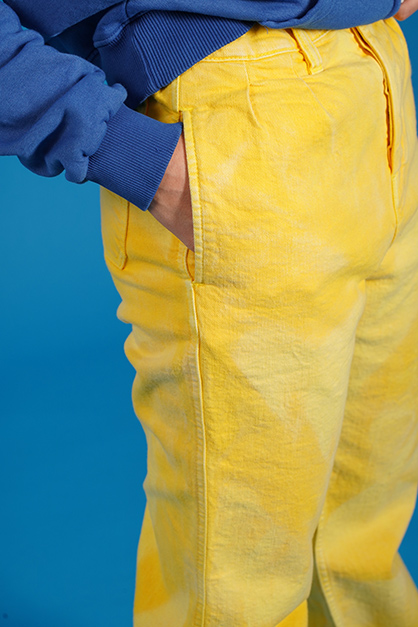 Recycrom™ ReadyToDye © 2023 Officina39
MadeToFade – The Fabric Fading Technology.

MadeToFade is a technology for creating faded worn look directly on dyed fabric by continuous application mehod, producing a vintage effect always on trend in a more sustainable way. Officina39 Novapret Worn, MadeToFade, is the vintage finishing agent that adds value to dyed fabric through easy and simple application, which decreases water and energy consumption, for a unique washed look. Suitable as post-treatment after conventional dyeing (e.g.reactive or direct).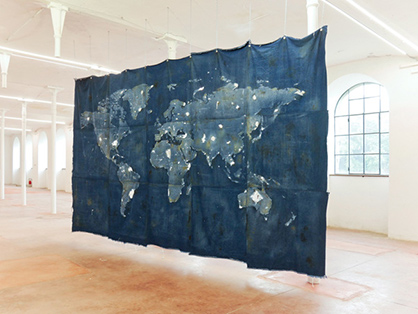 Ryts Monet - WORLD MAP (about sustainable fashion) © 2023 Officina39
Stand Project by ARCHISPRITZ

ARCHISPRITZ is an architectural and interior design firm founded in 2014 by Annalisa Barbera and Patrizia Vaccaro, based in Turin and Biella.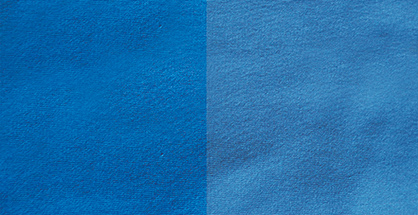 MadeToFade © 2023 Officina39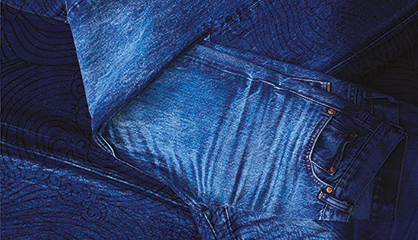 Aqualess Activator © 2023 Officina39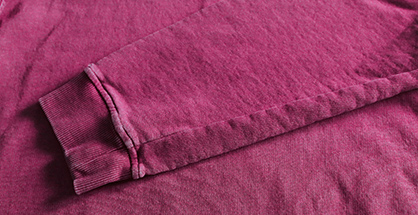 Ecobinder R Series+ Pigments © 2023 Officina39
Related News
Latest News Textiles & Apparel / Garment
More News from TEXDATA International

Latest News