Sustainability
2022-11-21
ISKO confirms its commitment as a global sustainability player.
The issues of environmental impact and climate change are the priority for the fashion industry and its leaders, with ISKO taking part in the dialogue at Cop27 and other global events.
ISKO had the honor to be the only manufacturer representative of the fashion industry at the United Nations event by taking part on 12 November at the focus talk "Circular Systems for a Net Positive Fashion Industry" organized by the Global Fashion Agenda (GFA) and the UNEP (United Nations Environment Programme).
© 2022 ISKO
Elena Faleschini, Senior Manager Brand Partnerships ISKO, and the other speakers (Federica Marchionni, Lily Cole, Miranda Schnitger, Samata Pattinson, Holly Syrett and Tarek Alkhoury) have agreed that:

Harmonization and transparency in goals are critical.

Vertical and horizontal partnerships are key.

Investment in innovation is vital to a circular business model in fashion.

Fashion must be part of the discussions around climate change and net positive.

Same commitment, different place and target: on 18 November in Riyadh during Saudi Arabia's Fashion Futures Elena Faleschini represents ISKO's vision on the panel "Designing in the New Age of Sustainability – How can independent brands evolve to serve a new consumer mindset?", with Sara Sozzani Maino (Vogue Italia and Brand Ambassador Milano Fashion Week), the Saudi designer Shahd Al Shehail and the journalist Jessica Michault as moderator.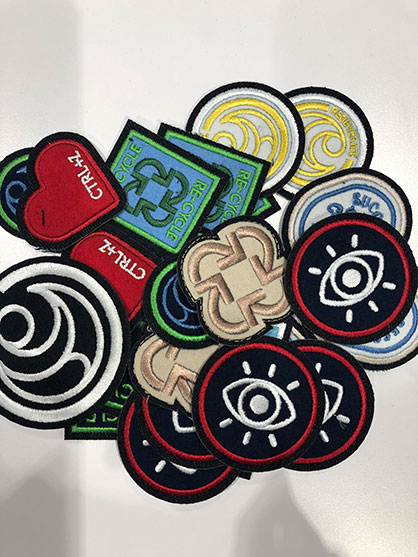 © 2022 ISKO
ISKO strongly believes that collaborations and interconnections in the sector are the only possible way to change the game, that is why it supports, as partner, initiatives such as the 2022 Textile Exchange Conference. From 14 to 18 November in Colorado, the global players of the textile industry explore tools, resources, and initiatives to drive this change at scale. ISKO shares the same vision and is on a mission to no longer use new, conventional raw materials. A path from recycled cotton and recycled polyester and regenerated fibers to recyclable, durable and long-lasting denim fashion.

Find out more about ISKO's responsible commitment: download here the Sustainability Impact report 2022!

https://isko.cdn.prismic.io/isko/4f753d35-9ab8-4661-8ac7-db663a46e7b0_ISKO+Sustainability+Impact+Report+2022.pdf
Related News
More News from TEXDATA International

Latest News