Sustainability
2022-08-04
Nilit reports significant accomplishments in latest sustainability report
NILIT, the world's largest producer of high-quality Nylon 6.6 for apparel and owner of the SENSIL ® sustainable brand, has published a progress report on the goals outlined one year ago in the company's first sustainability report, "Making Nylon Sustainable." This 2021 update documents achievements in the areas of Manufacturing Excellence, Product Excellence, and Social Excellence, all strategic components of NILIT's comprehensive Planet Promise sustainability strategy.
"Our first sustainability report was quite expansive, covering a full range of initiatives to reduce our own environmental footprint and provide the outstanding Nylon 6.6 products that enable a more sustainable textile and apparel industry," says Ilan Melamed, NILIT General Manager. "I am pleased that our strong sense of urgency to lessen our industry's impact on the planet, a vision that is shared by our partner mills, brands, and retailers, has inspired us to achieve many of our goals well ahead of our original schedule."

NILIT's significant investments at its global facilities have substantially reduced the company's manufacturing impact versus the 2017 baseline. NILIT's largest facility where polymerization, spinning, and texturing are performed reported:

• 24% electricity savings

• 26% decrease in heating energy

• 32% cut in cooling

• 23% reduction in steam usage

NILIT also focused on strategic product development and introduced several new innovative, sustainable premium Nylon 6.6 products under its SENSIL® consumer brand:

• SENSIL® ByNature is the first-ever Nylon 6.6 for apparel that incorporates reclaimed biomass ingredients in place of fossil feedstocks to immediately reduce carbon footprint

• SENSIL® BioCare is engineered, tested, and proven to rapidly biodegrade in seawater and soil, thereby lessening the persistence of textile waste in oceans and landfills

• SENSIL® WaterCare pre-dyed yarns save 100% of the water used in the traditional wet dyeing process

Plus, all SENSIL® premium Nylon 6.6 products are designed to provide the quality, longevity, performance, and aesthetics that conscious consumers require in their sustainable apparel. Together, these innovative solutions comprise the industry's largest portfolio of sustainable premium Nylon 6.6 yarns for apparel.

The update also reviews NILIT's progress against the UN's Sustainable Development Goals, management initiatives to sustain a healthy, productive, diverse workforce, and the community programs that distinguish NILIT facilities as responsible corporate citizens.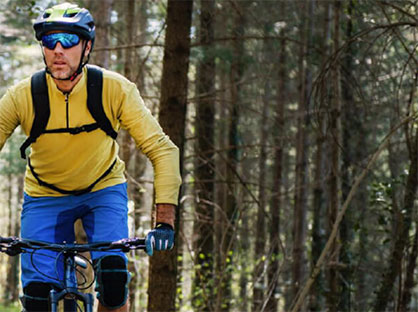 © 2022 Nilit
Learn more about NILIT's commitment to a more sustainable apparel industry by downloading the "Making Nylon Sustainable" 2021 update here:

https://www.nilit.com/wp-content/uploads/2022/08/Nilit_Sustainabilty-report_2021_FINAL.pdf
Related News
More News from TEXDATA International

Latest News