Spinning
2023-03-23
Flexible Bend Control: The game-changer for perfect carding gap settings

FBC / different working width © 2023 Trützschler
The new Trützschler Flexible Bend Control (FBC) service device ensures the perfect flat setting for all Trützschler cards within just a few seconds.
Voices from across the textiles industry are enthusiastic about the FBC's setting accuracy. "Thanks to the FBC, moving flats can be adjusted at sensitivities that cannot be adjusted manually," says one Turkish customer, for example. Trützschler Card Clothing Technologist Fatih Okuyucu adds: "Since we started sharing the results with our customers, they are demanding tuning with FBC. It now enables a more professional approach to carding machine operations and gives them deeper insights into the effects of fine-tuning."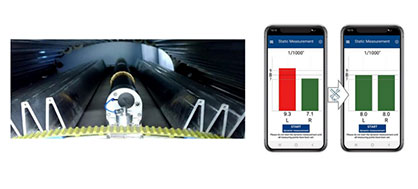 © 2023 Trützschler
This positive market response shows that Trützschler has achieved a new technological advance in flat setting that brings many benefits.

Flexibility

The FBC offers the possibility to adjust the flexible bends on all Trützschler card generations to optimize the carding gap between the flat top and cylinder. Due to its flexible design, the FBC can be adjusted to the required machine width within seconds. As soon as the device has been adjusted to the relevant type of card, it is inserted into the flat circuit of the card and the preferred settings can be implemented.

Operation via app

The device is operated via the FBC app, which is preinstalled on a tablet device that is supplied with the order. Alternatively, the FBC app can be downloaded on any typical smartphone or tablet.In the app, all necessary steps are explained in detail – from placing the FBC on the card to adjusting the setting points. Measurement data is transmitted live on the device.

Static and dynamic measurement

During static measurement, the FBC moves over the flat circuit – set point by set point. The measured values are displayed in real-time on the tablet, which enables the user to correct deviations from the target value directly. An overview of the setting of the main carding zone is then displayed graphically via the dynamic measurement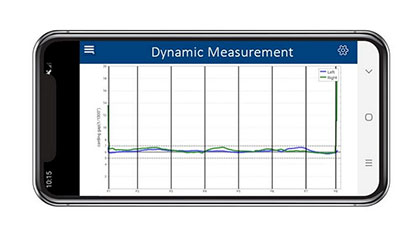 © 2023 Trützschler
Easy handling

The FBC is characterized by its easy handling. It weighs no more than a flat bar, and the transport case makes it easy to take the service device with you.

The FBC ensures precise adjustments of the carding gap for all Trützschler cards, and guarantees optimum quality at all times.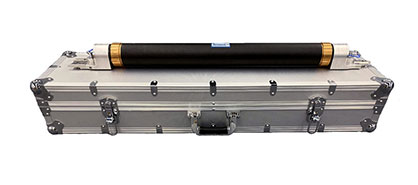 © 2023 Trützschler
Related News
More News from Truetzschler Card Clothing GmbH

Latest News