Spinning
2016-10-25
Total Testing Center for quality and productivity
Bringing together all vital quality data by connecting multiple USTER® instruments gives the power to manage quality and productivity throughout the mill and enables spinners to achieve the critical balance between input and output.
How spinners can achieve the critical balance between input and output
Spinning mills today are expected to transform incoming raw material that fluctuates in quality and cost into a consistent yarn that exactly meets the needs of customers. This difference between input and output is the critical balance which determines customer satisfaction, market reputation and ultimately the mill's own profitability – and ideally this balance is optimized by a sophisticated system.
One of the challenges for spinners today is the cost of failure to manage quality at each stage of production, and especially of preventing 'good' material being wasted. This can be huge, running into hundreds of thousands of dollars per year. Yet, besides the savings, the opportunities arising from proper management of the mill with quality in mind are equally great – and yet totally aligned with USTER's unique Think Quality approach.
As an example, a typical 40,000-spindle mill might produce 12.5 million kilos of Ne 30 combed yarn over two years. With conventional quality detection procedures, the mill will be rejecting large amounts of waste – a proportion of which could actually be perfectly usable if the process was optimized with the full set of data. Fiber ejected in blowroom control of foreign matter content might produce 168 million ejections over the two-year period. In combing, 2.9 million kilos of noil will be generated. Additionally, the mill could expect 20 million end-breaks at ring spinning, and then still find as many as 760 million defects needing removal by yarn clearers in winding.

Realistic possibilities now exist for optimizing this waste for example, blowroom ejections by 10-20% would be feasible, comber noil by 0.5%, end-breaks in spinning by 5 per 1,000 spindle hours and winding splices by 5-10 per 100 km. There is a potential of a total saving to the mill over the two years' production of $200-250,000.

One system, covering all processes
A single quality management and control system capable of guiding mills towards these quality and productivity improvements might seem to spinners like an impossible dream. In fact, the ideal begins to become a reality, with the Total Testing Center, now available with the new USTER® TESTER 6. The keyword is 'Total' – with the integration of laboratory and in-production data across the entire mill. It is one solution, with the essential multi-process coverage that enables intelligent optimization of each department. From bale laydown to ring spinning and winding, information from each process stage is inter-linked to others, and to the whole.

Connectivity across processes
The Total Testing Center aims to bring together all the vital quality data from USTER® systems, with the advantages increasing for the spinning mill with each USTER® instrument connected to it. The following are some of the possibilities:
The ring spinning process itself is the single most labor-intensive operation in the mill, so optimization here, for example, will bring significant benefits. The USTER® SENTINEL monitoring system will link into the Total Testing Center to provide analysis of the three-way relationship between raw material, ring spinning performance and quality data from yarn clearers at winding. Its results will facilitate improvements in several aspects of ring spinning performance, including productivity, and streamlining operative workloads for best use of labor etc.
The latest USTER® QUANTUM 3 Anniversary Edition yarn clearers not only provide a final-stage report on yarn quality by feeding data into the Total Testing Center, they also link with measurements from the USTER® TENSOJET strength tester for yarn performance prediction.
In the laboratory, the new USTER® TESTER 6 combines data gathered through the Total Testing Center to provide the prognosis guidance for fabric appearance and weaving performance and additionally predicting the level of pilling which can be expected. USTER® TESTER 6 also provides quality comparisons, matching yarn lots and end-uses to highlight any differences. Using USTER® STATISTICS figures, spinners can then check that their entire yarn production will achieve the required quality for each application.

By linking the USTER® AFIS fiber testing instrument to the Total Testing Center, spinners can optimize waste in spinning preparation. This system also helps to fine-tune production and pinpoint quality issues in other areas, such as correcting carding and comber settings.
As described, access to the Total Testing Center, and connecting multiple USTER® instruments to it, means that spinners for the first time have the information they need to take total control of their quality and productivity. Besides adding to the capability, it gives the confidence to make the right decisions, for sustained profitability and satisfied customers. With more connections to come, for the Total Testing Center the future is just beginning.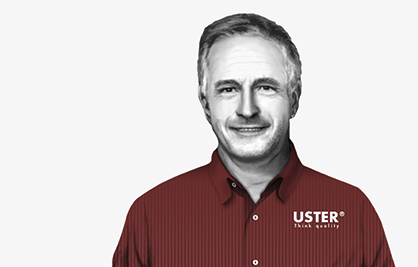 Pic: Assistant Q: his workplace is the Total Testing Center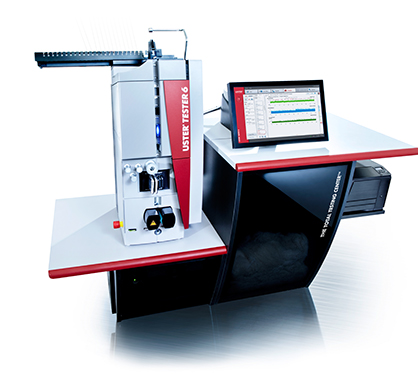 Pic: USTER® TESTER 6 – The Total Testing Center
Related News
More News from Uster Technologies AG

Latest News