Dyeing, Drying, Finishing
2022-05-12
Large productions
Among the several important orders Loris Bellini has already acquired during this 2022, there is one in particular from China that defies the rules in terms of dimensions: 28 RBNVI machines of 2,5 tons of cotton yarn each and 4 pressure dryers of the same size.
These pictures are showing the current work-in-progress of just some of them.

Once all of them will be installed, they will end up for a total installed capacity of 70 tons of cotton yarn (approximately 210 tons/24h).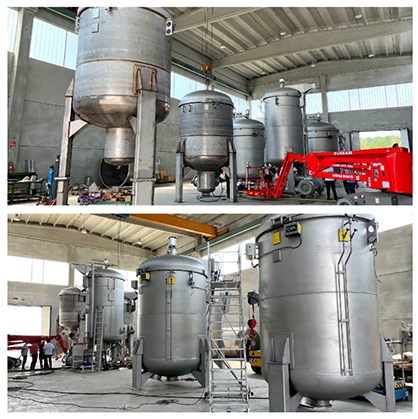 © 2022 Loris Bellini
Related News
Latest News Dyeing, Drying, Finishing
More News from TEXDATA International

Latest News