Yarn & Fiber
2023-02-02
Natural cellulose composite wins innovation award
Alternatives to plastic-based materials are urgently needed if the world is to make a shift to sustainability. The annual Innovation in Natural Fibres Award, presented by the Discover Natural Fibres Initiative (DNFI), was given this year to researchers from the German institute of Textile Technology and Process Engineering (Deutsche Institute für Textil- und Faserforschung, DITF) for their work on PureCell, a single-variety composite material made of cellulose.
This composite enables the environmentally friendly use of cellulose as a matrix polymer for the first time. Its many applications open possibilities for replacing toxic, non-recyclable, petroleum-based composites with non-toxic, renewable, recyclable and biodegradable material – and with no microplastic!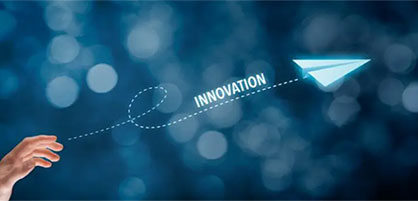 © 2023 IWTO
The Advantages of PureCell

PureCell is a natural fibre-reinforced composite based on pure cellulose. The cellulose matrix of PureCell is produced in a process in which the solvent from ionic liquids is 100% recycled. After impregnation of the natural fibres, which reinforces the cellulose matrix, the desired composite material can be obtained.

The manufacturing process is particularly environmentally friendly and follows the sustainability concept in textile and material production.

Physically, the composite material is lightweight and impresses with its high mechanical strength. It can be easily molded in a hot pressing process and thus prepared as a component for technical parts. Applications include automotive interior trims such as door panels and dashboards. Many others may be imagined: furniture design, cell phone covers, surfboards, and more.

The lead researchers of PureCell are Dr. Frank Hermanutz and Dr. Tanja Schneck of DITF Denkendorf.

The DNFI Innovation Award

With this award, the DNFI jury honours outstanding scientific achievement in the field of innovative research and processing with natural fibres.

The DNFI is an international association of 30+ natural fibre manufacturers and research institutions.

The aim of the DNFI is to educate companies about the added value of natural fibres and to identify new applications. For the sixth time since 2017, the DNFI has offered its DNFI Innovation of Natural Fibres Award.

Learn All You Need to Know About the International Wool Industry

For more information on the wool industry around the world, contact IWTO or take a look at our fact sheets, statistics and guidelines.
Related News
More News from International Wool Textile Organisation
Latest News