Associations
2023-03-23
EURATEX and 30 other European NGOs and industry organisations signed a joint statement on products sold online entering the European market.
...more
Associations
2023-03-16
After a positive 2022, the Italian textile machinery industry looks with optimism to the current year. In 2023, after eight years, ITMA, the most important trade fair in the sector, returns to Milan. It is an opportunity to highlight the excellence of Italian technology and stimulate new investments in the textile industry.
...more
Associations
2023-03-09
Digitalisation and highly automated new technologies are enabling companies in high wage countries to competitively thrive in textile markets that for many years have been closed to them.
...more
Associations
2023-03-02
INDA, the Association of the Nonwoven Fabrics Industry, welcomes six new members to its 2023 Board of Directors. The Board of Directors are responsible for contributing to INDA's strategic focus in support of the industry. They inform INDA's policies and programs to ensure we meet the needs of our more than 360 corporate members.
...more
Associations
2023-02-24
Digital and green skills are of vital importance for the future! Together with the main players in the textile chain - from students to employees in the company - these must be newly developed, then trained, further educated and finally implemented. In the three-year EU project Addtex, an Erasmus Plus program funded by the European Union, 12 partners from 10 EU countries are currently developing a new and tailor-made virtual training program for the textile industry.
...more
Associations
2023-03-16
Digital textile printing has been around for two decades. But it has never played a major role in the rather conservative prevalent analogue textile market.
...more
Associations
2023-03-09
After more than 50 years of establishment and development, Bac Giang LGG Garment Corporation has expanded its scale and number of employees, becoming one of the leading garment manufacturing enterprises in Vietnam. Currently, Bac Giang LGG Garment Corporation has 6 factories with nearly 7,000 employees.
...more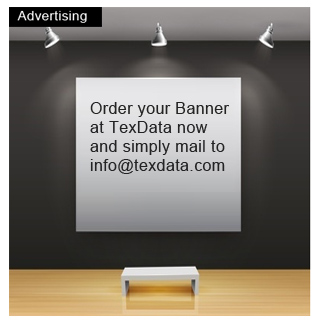 Older News

Associations
2023-02-23
43 partners of the RegioGreenTex project met in Brussels to kick start a three year project that should change the way we manage textile recycling.
...more
Associations
2023-02-22
From 18 to 21 April 2023, INDEX, the world's leading nonwovens exhibition, will take place in Geneva. About 90 Italian exhibitors will be present at this edition, including over 40 machinery manufacturers. As in past editions, ITA – Italian Trade Agengy, in cooperation with ACIMIT, the Association of Italian Textile Machinery Manufacturers, has organized an exhibition space reserved for companies manufacturing machinery for the sector.
...more
Associations
2023-02-16
INDA announced that registration and tabletop exhibit reservations are open for the 17th edition of the World of Wipes® (WOW) International Conference. WOW 2023 will take place July 17-20 at the Atlanta Marriott Marquis in Atlanta, Georgia.
...more
News Archive