Business
2023-03-15
Net sales increased by 12 percent to SEK 54,872* m (49,166) in the first quarter, i.e., in the period 1 December 2022 – 28 February 2023, compared with the corresponding period last year.
...more
Business
2023-03-09
China has always been an important market for the Trützschler Group. The company built its first factory in the country in 2001. Now, Trützschler is further expanding its business in China to embrace the dynamic development of China's nonwovens market.
...more
Business
2023-03-09
"2023 will be a transition year to build the base for 2024 and 2025," said Bjørn Gulden, CEO of adidas. "We need to reduce inventories and lower discounts. We can then start to build a profitable business again in 2024. adidas has all the ingredients to be successful."
...more
Business
2023-03-09
The Lenzing Group, a world-leading provider of specialty fibers for the textile and nonwoven industries, was increasingly affected by extreme developments on the global energy and raw material markets in the 2022 financial year, in tandem with most of manufacturing industry in Europe. The market environment also deteriorated significantly in the third and fourth quarters, while worsening consumer sentiment placed an additional burden on Lenzing's business growth.
...more
Business
2023-03-02
Kontoor Brands, Inc. (NYSE: KTB), a global lifestyle apparel company, with a portfolio led by two of the world's most iconic consumer brands, Wrangler® and Lee®, today reported financial results for its fourth quarter and full year ended December 31, 2022.
...more
Business
2023-03-09
Clariant, a focused, sustainable, and innovative specialty chemical company, today published its Integrated Report 2022, which presents a transparent and concise account of the company's financial and non-financial business activities for the year.
...more
Business
2023-03-09
The 2022 financial year was characterized by record sales of CHF 1 510.9 million and enormous challenges in their realization. Geopolitical uncertainties, the rapid rise in inflation, and additional development expenditure to compensate for material bottlenecks, weighed heavily on earnings. Higher expenses were also incurred in connection with the acquired businesses. Despite the exceptionally challenging environment, Rieter generated an EBIT margin of 2.1%. Implementation of the measures already initiated to improve profitability is continuing.
...more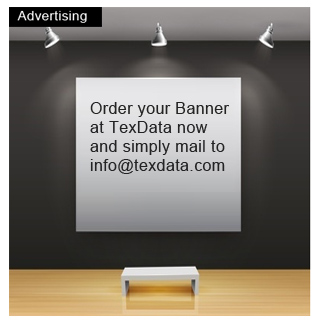 Older News

Business
2023-02-23
Glatfelter Corporation (NYSE: GLT), a leading global supplier of engineered materials, today reported financial results for the fourth quarter and full year of 2022, and provided an update on the Company's turnaround strategy to drive operational and financial improvements despite continued inflationary and energy price headwinds.
...more
Business
2023-02-16
Renewcell has announced its financial results for Q4 and the full financial year 2022, once again describing the company's diverse activities and progress. CEO Patrik Lundström also gave a short outlook for the future in a longer commentary.
...more
Business
2023-02-16
adidas today published its financial guidance for 2023. While the company continues to review future options for the utilization of its Yeezy inventory, this guidance already accounts for the significant adverse impact from not selling the existing stock. This would lower revenues by around € 1.2 billion and operating profit by around € 500 million this year. Against this background, adidas expects currency-neutral sales to decline at a high-single-digit rate in 2023. The company's underlying operating profit is projected to be around the break-even level.
...more
News Archive