Techtextil 2017
2017-05-03
Follmann at Techtextil 2017
Under the slogan "Customised Coatings – Fascinating Functions", Follmann will be showcasing its broad range of products and services in the functional coating sector at this year's Techtextil in Frankfurt between 9 and 12 May 2017 at Stand B45 in Hall 3.0.
From operating rooms to the high seas, technical textiles have become a virtually indispensable part of modern life. In everyday applications and extreme conditions alike, technical textiles must perform a whole range of different jobs reliably, while also satisfying numerous functional requirements in terms of finishing, coating and impregnation.
Visitors to the Follmann Stand B45 in Hall 3.0 will be able to take a closer look at the wide range of Follman products and services in the functional coating sector.
A wide range of applications
From roofing sheets through to geotextiles and conveyor belts, the high-quality FOLCO® SOL PVC plastisols and FOLCO® TEC polymer dispersions from Follmann are suitable for a huge range of applications. They give fibres lasting protection against harmful external influences and, as well as being suitable for use in both enclosed spaces and outdoors, they are also UV-stable, flame-resistant and seawater-resistant.
The flexibility of PVC plastisols means they are also ideal for very specialised applications, such as in the field of medical engineering where they can be used for cardiac catheters or prostheses, or even as fenders for boats.
FOLCO® LOR FEP pigment pastes for PVC plastisols and FOLCO® PAST pigment pastes for polymer dispersions enable customisation in terms of aesthetics and design.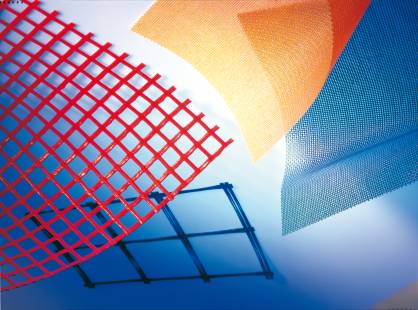 Pic: Customised coatings with fascinating functions
"At Follmann, our customers and their specific requirements take centre stage. We can tailor a solution to meet our customers' individual requests and accompany them every step of the way with specialist support and advice", said Heiko Kirstein, Head of Sales Functional Coatings at Follmann. "We look forward to welcoming trade fair visitors and also to highlighting our contract manufacturing and job order production service."
Related News
Latest News Techtextil 2017
More News from TEXDATA International

Latest News