Recycling
2022-09-01
Carbios' Chief Scientific Officer Alain Marty receives the prestigious Biocat Award
Carbios is proud to announce that its Chief Scientific Officer, Prof. Alain Marty, has received the Biocat Award in the "Industry" category.
This award is considered one of the most distinguished in biotechnology. Prof. Alain Marty is recognized for his significant achievements in the field of enzymatic recycling of plastics and PET fibers. This award recognizes his work on enzymatic optimization and the use of enzymes' extraordinary specificity to the circular economy of plastics. Since 2004, this award has been given to scientists who have made remarkable contributions to the field of biocatalysis.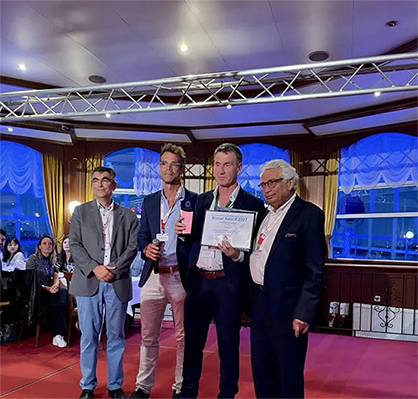 © 2022 Carbios
The Biocat Award was given as part of the 10th International Congress of Biocatalysis (Biocat), which was held at the Technical University of Hamburg (TUHH) from August 28 to 30, 2022. Over 370 scientists and industry representatives from 33 countries attended. Prof. Alain Marty was also honored to deliver the opening conference of this congress.

Prof. Alain Marty, Chief Scientific Officer of Carbios, said: "I am truly honored to receive this award. It is a source of great pride to see the work carried out by our research teams and our partners, recognized by our peers. I would like to thank the scientists from the Toulouse Biotechnology Institute (TBI) and Carbios for the work done jointly to contribute to finding a sustainable solution to the end of life of plastics and textiles."
Related News
More News from TEXDATA International

Latest News