Recycling
2022-01-27
VF and The North Face help rev up world's first machine to separate and recycle blended fabrics

Due to population growth and rapid changes in fashion trends, the amount of textile waste sent to landfills around the world has become severe.
Today, the cotton-polyester fabric blend is the most popular blend in the world, due to its improved fit, style, comfort and longevity over single fiber fabrics.

Unfortunately, blended fabrics have not been able to be recycled and fed back into the supply chain as part of a waste-free closed-loop recycling system…

…until now.

Introducing "The Green Machine"

VF is excited to partner with an international consortium on a feasibility study of "The Green Machine," the world's first recycling technology that has proven to separate cotton from polyester in blended fabrics.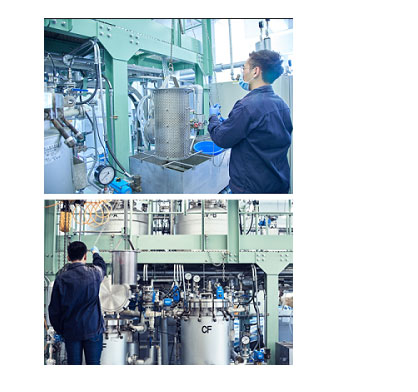 © 2022 VF Corporation
This multi-stakeholder initiative is led by Deutsche Gesellschaft fur Internationale Zusammenarbeit (GIZ) and brings together key partners along the garment supply chain including the Hong Kong Research institute of Textiles and Apparel (HKRITA), Chip Mong Insee, Dakota Industrial, H&M Foundation and VF to assess the industrial scale development of the Green Machine in Cambodia.

Cambodia is the 9th largest garment producer in the world, and roughly 60% of its total industrial waste is comprised of textiles and garments.

The North Face® will conduct its feasibility study, ultimately informing its decision to use this technology at scale in 2022.

The Green Machine, created by HKRITA, is a hydrothermal treatment method using only heat, water and less than 15% biodegradable chemicals to selectively separate cotton from polyester.

The quality of the polyester fibers is maintained throughout the process, which allows for fiber-to-fiber recycling and forms a closed loop recycling system that eliminates waste.
© 2022 VF Corporation
The North Face® has set a goal for 100% of its apparel fabrics to be recycled, regeneratively-grown and/or responsibly-sourced renewable by 2025.

VF has a goal of half our polyester to come from recycled materials by 2025.

The Green Machine will be a game changer for major companies like VF, bringing us one step closer to a circular fashion economy where the demand for virgin material and used textile waste are a thing of the past.

This multi-stakeholder initiative will have a positive impact on air quality, water and land use, ultimately contributing to a better future for the people of Cambodia and the planet.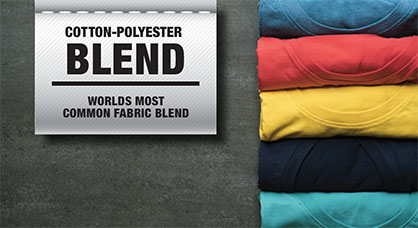 © 2022 VF Corporation
Related News
More News from TEXDATA International

Latest News