Knitting & Hosiery
2019-12-04
Production of beachwear lace – made easy

Beachwear lace (c) 2019 KARL MAYER
Under the banner of a crossover style, KARL MAYER has produced a strapless swimsuit to flatter a woman's figure – not only in the water but also at the beach bar – when worn with a pair of stylish jeans.
This remarkable item of swimwear was produced on the ML 41 lace raschel machine in a gauge of E 28. It seamlessly combines transparent and opaque zones in a single fabric and plays cleverly with visual effects. Those areas which should be hidden are covered up, and those which are intended to be seen are highlighted beautifully.
Daniela Breuer, a member of the textile development team at KARL MAYER, says that placing the zones to suit the design in the engineered panel on the machine was a real challenge. The requirements of finishing also had to be taken into account.
An attractive pattern, which produces a lace-like look on the threebar power net ground in particular, creates a stylish, hybrid look. Multibar technology offers a great deal of design scope when designing the motifs. The technology means that the edges of warp-knitted textiles are extremely stable.
This enables free-cut styles to be produced, and the leg openings do not need to be hemmed.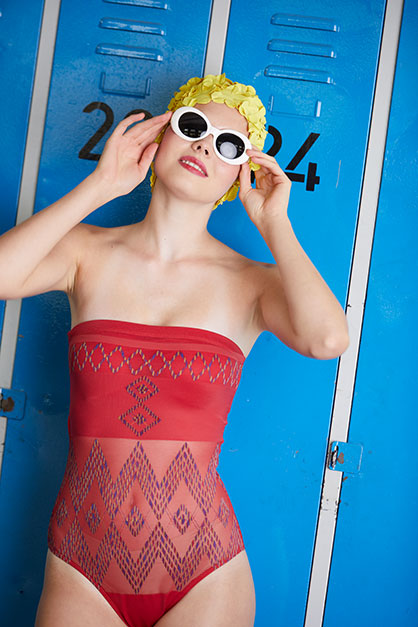 (c) 2019 KARL MAYER
Related News
Latest News Knitting & Hosiery
More News from Karl Mayer Textilmaschinen AG

Latest News