Index 2017
2017-03-24
INDEX 17 - Lohmann-koester on the innovative road
As an expert for tailor-made closure solutions for hygiene products, Lohmann-koester from Altendorf / Bavaria cannot miss the INDEX17. Lohmann-koester has been producing self-adhesive and mechanical closure systems for baby diapers and adult incontinence briefs for more than 40 years.
Furthermore, technical adhesive tapes for hygienic, medical and technical applications belong to the product portfolio. Lohmann-koester coats and laminates, extrudes, siliconizes and processes films, papers, nonwoven fabrics, foams and thermoplastic elastomers. In the field of closure solutions for disposable diapers, the company has established itself as one of the leading manufacturers worldwide.
At stand number 1230 at the Palexpo in Geneva, Lohmann-koester presents its broad product portfolio, ranging from modular solutions to customer-specific products. A special highlight is the revolutionary FlexEar® range, Lohmann-koesters successful brand for elastic side panels (diaper ears, pull-ups, belt inserts) for diaper closures.

The FlexEar® product family is characterized by a high degree of flexibility with simultaneous softness and is tailor-made for the baby diaper and adult incontinence briefs market. Against the background of great technical know-how and many years of experience, the elastic materials have been further developed and attuned to the individual customer needs.

With the FlexEar® EVOlution family a product line has resulted that meets the unique requirements of the hygienic sector. Furthermore, new products such as mechanical tapes, combi-tapes, mini-tapes and so-called "crosswound" products will be presented.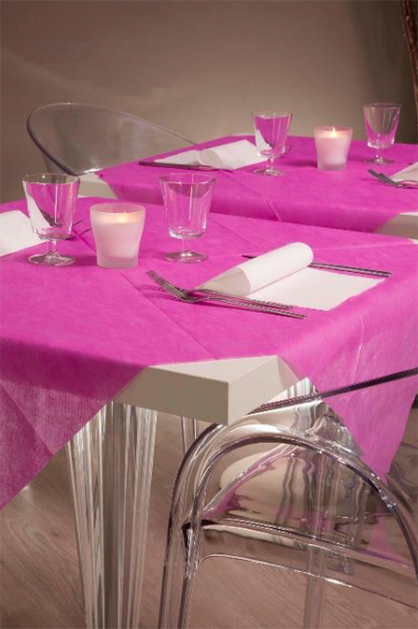 (c) 2017 Lohmann-koester
Lohmann-koester not only uses the trade fair presence to exhibit its innovative products and global activities, but also to cultivate contacts. Particularly the direct exchange with experts in the industry, customers and suppliers from different markets is one of the guarantors for near-market and demand-oriented Lohmann-koester products that are state-of-the-art in an extremely rapidy changing hygienic market.
Related News
More News from TEXDATA International

Latest News