Denim
2022-09-01
ISKO's "Iconic by nature" concepts and the "Born to Amaze" ISKO™ luxury collection by PG land at Bluezone in Munich

© 2022 ISKO
ISKO's journey of evolution heads to Bluezone, the international denim tradeshow hosted by Munich Fabric Start. Its "Iconic by nature" show concept highlights ISKO's 2023 Collection Vol.2 innovative technologies, finishes, and colors, providing the basis for ISKO's sustainable fashion revolution.
ISKO continues to focus on sustainable processes and fashion-forward pieces, using more recycled materials to lower its overall environmental impact.
Must-see new iconic concepts are under the spotlight at Bluezone:

1. ISKO REFORM™ HP: employing 40 to 60% elasticity, jeans made with this technology feel like a good hug: comfortable but firm. It is streamlined for an unparalleled fit, across cuts, weights and colours as well as body shapes, having he appeal and potential to meet different brands' specifications.

2. ISKO REFORM™ XP: with 80 to 100% elasticity, it is denim that moves with its wearer, with shape recovery built in. The still so popular timeless sleek silhouette is reimagined and achieved with this factor. The result is second skin jeans that stand for comfort, freedom and style going forward.

3. ISKO REFORM™ 100: denim that celebrates and flatters every body shape. Its 100% elasticity means a contoured look is assured, across sizes and lifestyles. Jeans also need to be washed less, and the impact on the environment is reduced. The authentic denim look continues to be championed, backed by future-facing fit technology.

4. ISKO JEGGINGS™, a feminine and curve-friendly fabric technology, comfortably embracing any kind of body type. Creating the perfect shaping and fit, assuring perfect body acceptance with freedom in movement. Moreover, the range of ISKO JEGGINGS™ articles featuring the patented ISKO POP™ – a special yarn delivering a natural permanent softness and brightness – has been further expanded.

The core of the collection of iconic moments that have marked the company's history lays the foundation for the exciting new chapters yet to come for ISKO, with recycled materials leading the way. Most R-TWO™50+ fabrics are GRS certified and contain a minimum of 50% recycled fibers. With a unique fiber technology, this denim uses far fewer natural resources, consume significantly less energy, and have a 45% lower carbon footprint and up to 65% water footprint reduction. Various colors in this collection are created with natural dyestuffs — no synthetics and nothing oil-based.

Step 2 of the revolutionary R-TWO™50+ is ZERO VIRGIN COTTON, denim woven using only recycled materials or regenerated fibers. Engineered to retain the same great look and feel of the ISKO fabrics we all know and love, its processing is totally traceable.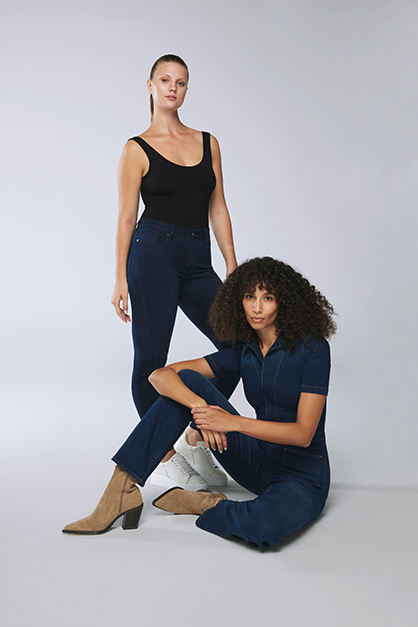 © 2022 ISKO
The technological innovations that bring ISKO fabrics to life have also become inspirations in the hands of Paolo Gnutti, resulting in the ISKO™ Luxury by PG Collection – Born to Amaze, breaking new ground in the world of premium, luxury denim.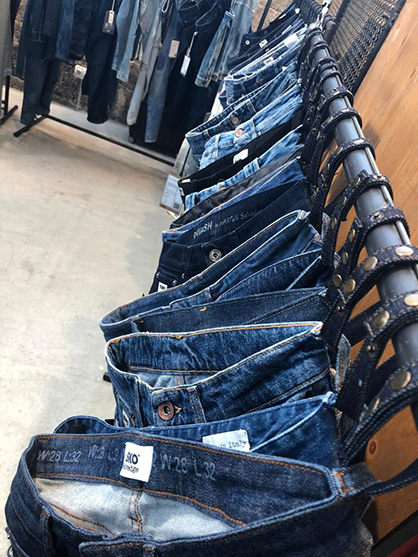 © 2022 ISKO
The collection explores aesthetics highly profiled to the needs of the luxury segment through 7 main moods.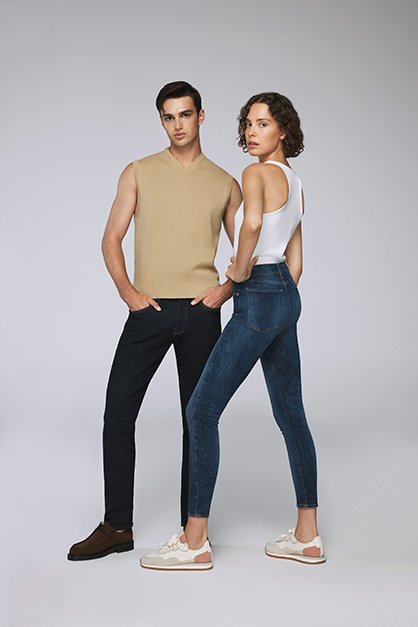 © 2022 ISKO
Related News
More News from TEXDATA International

Latest News