Carpets
2023-01-05
Saurer presents comprehensive solutions for the latest flooring applications at Domotex 2023

© 2023 Saurer
Experts from the flooring industry will meet from 12-15 January 2023 at the international Domotex trade fair in Hanover, Germany. Saurer Technologies is incredibly pleased to welcome customers again at booth B65 in hall 20. Saurer's service package includes engineering, technology, service, and automation solutions.
"Together with you, we are looking forward to Domotex 2023 and to a lively exchange with you. For the first time after the pandemic, the world's largest trade fair for floor coverings will take place again from 12 - 15 January 2023. We will be happy to welcome you at our stand B65 in hall 20", the company announced.

Trends in floor coverings

During the lockdown, floor coverings were perceived by many people as a feel-good factor at home. In recent years, there has been an increase in the variety of soft and hard floor coverings. End customers are increasingly demanding renewable raw materials as materials for floor coverings. In addition, quality, design, antibacterial properties, and noise reduction have become more important.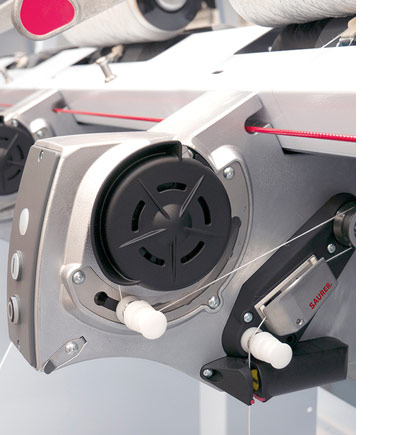 © 2023 Saurer
Focus topics at Saurer

In its role as market and innovation leader, Saurer has been offering comprehensive solutions for BCF yarn processing for decades. The development focus is always on quality, energy saving and economic efficiency. Saurer now also offers flexible, individually adaptable automation solutions.

Efficiency through automation solutions

Throughput times are shortened due to an optimized material flow, which leads to higher efficiency of the production facility. The personnel deployed can concentrate on the essential operating processes, which leads to a noticeable increase in yarn quality within the production line. The automation solutions can be individually adapted and used in different areas of BCF yarn processing.

Digital solutions for quality improvement

Saurer's offering include digital solutions in addition to production machines. They record production data and performance parameters, process this data, and make it available to customers centrally. The customers benefit from comprehensive quality monitoring and optimized production planning, which is also available externally at any time through the Remote View System.

Perfect BCF yarns

Saurer's core competence - achieving the best twisting quality - comes into play when processing BCF yarns with the direct cabling process. With Saurer systems, constant maintenance of the yarn speed, yarn tensions and residual elongation in the cabled filament strands is guaranteed, and the yarns thus always obtain the desired and uniform shape during subsequent heat-setting.
Technology consulting

As a service, Saurer offers its customers detailed examinations from its textile laboratory in Krefeld. Here, the customer's material is tested for the essential parameters, the optimization potential is determined, and the customer receives precise technological recommendations for his facility.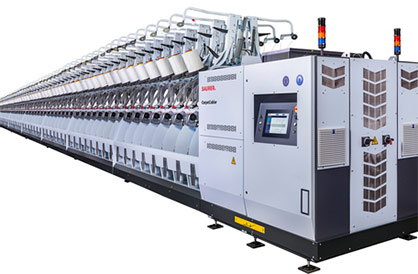 © 2023 Saurer
Saurer offers more

With the service package in the areas of engineering, technology, service, and automation, Saurer enables its customers to gain decisive added value in the challenging market environment of textile floor coverings.

Visit Saurer at Domotex. The staff will be happy to talk to you in person and explain how you can benefit from the extensive range of services.

Related News
More News from Saurer AG

Latest News