Yarn & Fiber
2018-11-13
Teijin Frontier Co., Ltd. , the Teijin Group's fiber and products converting company, announced today that it has developed SOLOTEX OCTA, a highly modified cross-section crimped yarn that is extra bulky, lightweight, stretchable and shape-recovering. Samples will be provided in the fiscal year 2018. Teijin Frontier expects annual sales of staple-fiber SOLOTEX OCTA to reach 400 tons and sales of filament SOLOTEX OCTA to reach one million meters as textiles by the fiscal year ending in March 2023.
...more
Yarn & Fiber
2018-11-15
Toray Industries, Inc., announced that it would raise the price of nylon 66 yarn and fabrics for automotive airbags application from the December 2018 shipment.
...more
Yarn & Fiber
2018-11-15
The ROICA marketing, communication and innovations investment strategy, launched in 2016 has already created a new, positive and dynamic market growth position for the ROICA premium stretch fiber.
...more
Yarn & Fiber
2018-11-11
Certiquality has recently issued a Product Environmental Footprint (PEF) Statement of Compliance to Tessiture Pietro Radici for its Radigreen® MFL PE, a yarn ideal for the manufacture of synthetic turf. In line with the RadiciGroup sustainability strategy (the first Group PEF certification dates back to 2013), Tessiture Pietro Radici, a Group company engaged in the production of artificial grass yarn, decided to pursue the approach of voluntary environmental impact measurement of its products.
...more
Yarn & Fiber
2018-11-01
For 20 years, a collaboration between Victoria ISD and the INVISTA Victoria, Texas, manufacturing site has allowed students to see science and nature from a unique perspective. The partnership began in 1998 with the creation of an outdoor environmental classroom at INVISTA's 53-acre wetland.
...more
Yarn & Fiber
2018-11-08
Versalis (Eni), RadiciGroup and Safitex have joined forces to make synthetic grass for sports fields recyclable in line with the principles of the circular economy. The project was presented today at Ecomondo and is the result of collaboration between Versalis, which supplies the raw material (polyethylene), RadiciGroup, a manufacturer of fibres for sport applications, and Safitex, a manufacturer of synthetic grass turf.
...more
Yarn & Fiber
2018-11-01
More exhibitors than ever joined Yarn Expo Autumn 2018, which was held concurrently with ITMA ASIA + CITME from 15 – 17 October at the National Exhibition Convention Centre (Shanghai). 501 suppliers from 14 countries & regions participated, with new countries to the show including France. This international diversification, as well as strong domestic numbers, demonstrated Yarn Expo's increasing recognition as a top show in the industry. What's more, almost 80% of exhibitors were returning from successful past editions, showing their support of the fair.
...more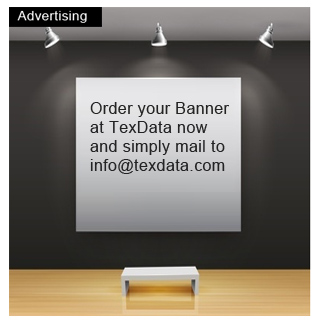 Older News

Yarn & Fiber
2018-10-25
RadiciGroup's post-consumer recycled polyester yarns, r-Radyarn® and r-Starlight® – UNI 11505-certified since 2014 – have recently been certified to the Global Recycled Standard (GRS) promoted by the Textile Exchange, a non-profit organization that operates internationally for the promotion and responsible development of sustainability in the textile industry. From 22 to 24 October, the organization sponsored a three-day event in Milan where the key theme was "Accelerating Sustainability in Textile and Fashion".
...more
Yarn & Fiber
2018-10-18
The quality of the manufactured yarns is also determined by the surfaces of all components coming into contact with the yarn – such as godet jackets, for example. It is here that Oerlikon Barmag provides support with special repair coatings and – of-ten even more important – know-how of how these are deployed.
...more
Yarn & Fiber
2018-10-04
RadiciGroup presents its 2017 Sustainability Report. Energy consumption and emissions down, training and added value up: the hallmarks of a Group that looks ahead by operating transparently and inclusively.
...more
News Archive