Textiles & Apparel / Garment
2022-07-21
PREMIÈRE VISION PARIS brings together over 23,000 visitors for a strong edition and confirms a change of calendar highly anticipated by the fashion industry

© 2022 Première Vision Paris
Première Vision Paris presented its first early edition dedicated to the Fall-Winter 2023- 24 collections: a physical show at the Parc des Expositions, Paris Nord Villepinte (July 5–7), complemented by a digital show accessible online (July 4-8).
Historically held in September, Première Vision Paris continues to build on its success with its new summer positioning. Designed to better cater to the evolving cycles of the fashion industry, as well as to the needs of manufacturers, this calendar change has won the market's approval. A 32% growth in the creative offer (vs. September 2021), the return of international visitors, and the industry's reinforced commitment to eco-responsibility issues addressed by Première Vision all confirm the event's strategic choices.

The physical edition, which attracted 23,377 visitors (+37% vs. September 2021 and +10% vs. February 2022), underlines the positive momentum of the event, with a solid turnout, especially on its first day, despite rail and air strikes, and despite a call for telecommuting issued by the SNCF (France's national railway) to its users.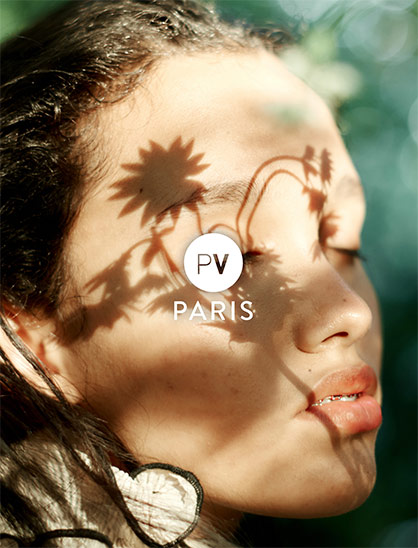 © Arianna Lago
«We are pleased to have finally been able to respond to market demand with a new agenda that has been brought forward by two months. The creativity of our offer, the energy of our visitors, the return of distant markets, the challenge of eco-responsibility, and the success of the new services we offer are all strong and encouraging signs that we are able to sustain our activity despite the current context,» confirms Gilles Lasbordes, General Manager of Première Vision.

Growing Visitor Numbers

With international attendance at 69%, and a notable return of the United States and Korea, respectively in the Top 10 and Top 15 positions, international buyers turned out to discover the ultra-premium collections of 1,200 exhibitors. This growing creative offer (+32% vs. September 2021 and +10% vs. February 2022) also had a strong international dimension, with exhibitors coming mostly from Europe—with Italy in the lead, followed by France, the United Kingdom, Spain, Portugal, and Germany...—as well as from the Mediterranean basin—Turkey, Morocco, Tunisia...—and from Asia—Japan, Korea, India...

In a context where, in addition to the still latent health crisis, we now face an unstable international situation related to the war in Ukraine, which affects all markets in terms of business and industrial factors (rising raw material prices, supply difficulties, logistics, etc.), this growth both in attendance and offer around a brand- new calendar reflects the fashion industry's solid confidence in the Première Vision Paris show.
Eco-Responsibility at the Heart of Our Concerns
At a time when 90.5% of consumers intend to change the way they buy clothing in the coming years to better integrate eco-responsibility criteria*, Première Vision continues to support the sector's players in their environmental and social transition through a complete system that has once again been expanded:

The Smart Creation space, the Eco-Innovation Forum, the Trend Tasting Eco-Innovation seminar, conferences dedicated to the challenges of eco-responsible fashion, the Eco-Entrance educational space (Hall 4 entrance), educational content...

They were there:

AGNES B / AIGLE / ALEXANDER MCQUEEN / ALEXANDRE VAUTHIER / AMI / APC / AZZEDINE AL AIA / BA&SH / BALENCIAGA / BALMAIN / BARBARA BUI / BENET TON / BERLUTI / BERSHKA / BESTSELLER / BOT TEGA VENETA / BULGARI / BURBERRY / C&A / CALVIN KLEIN / CALZEDONIA / CARHART T / CELINE / CELIO / CHANEL / CHLOE / CHRISTIAN DIOR / CHRISTIAN / LOUBOUTIN / CL AUDIE PIERLOT / COACH / COMME DES GARCONS / COPERNI / COS / COURREGES / DE FURSAC / DECATHLON / DIANE VON FURSTENBERG / DIESEL / DRIES VAN NOTEN / EL CORTE INGLES / ELSA SCHIAPARELLI / EMANUEL UNGARO / ERES / ERIC BOMPARD / ERMENEGILDO ZEGNA / ETAM / ETUDES STUDIO / FAGUO / FENDI / FIGARET / FUSALP / GALERIES L AFAYET TE / GIORGIO ARMANI / GIVENCHY / GOYARD ST HONORE / GUCCI / H&M / HERMES / HUGO BOSS / IKKS / INDITEX / ISABEL MARANT / J. CREW / JACQUEMUS / JEAN PATOU / JEAN PAUL GAULTIER / JEROME DREYFUSS / JIMMY CHOO / JM WESTON / JULES /KARL L AGERFELD / KENZO / KERING / L A REDOUTE / L ACOSTE / L ANCEL / L ANVIN / LE BON MARCHE / LE COQ SPORTIF / LE TANNEUR ET CIE / LIBERT Y LONDON / LOEWE / LONGCHAMP / LOUIS VUIT TON / LULULEMON / LVMH / MAISON BALZAC / MAISON KITSUNE / MAISON L ABICHE / MA JE / MARGIEL A / MARINE SERRE / MARKS & SPENCER / MASSIMO DUT TI / MICHAEL KORS / MONCLER / NEW BAL ANCE / OFF WHITE / OFFICINE GENERALE / PAUL SMITH / PETIT BATEAU / PRADA / PRINTEMPS / RALPH L AUREN / RICHEMONT / SAINT L AURENT / SALOMON / SALVATORE FERRAGAMO / SAMSØE SAMSØE / SEZANE / STELL A MCCARTNEY / SUPREME / TOD'S / TOMMY HILFIGER / VALENTINO / VEJA / VERSACE / VICTORIA BECKHAM

*Study conducted in 2022 by Première Vision with the Institut Français de la Mode

UPCOMING PREMIÈRE VISION EVENTS:
On September 7 and 8, Première Vision is organizing its brand-new salon, Fashion Rendez-Vous, at the Carreau du Temple, in the heart of Paris. This new event complements the July edition of Première Vision Paris, Première Vision's flagship event, which, following the new calendar adopted and implemented by the group in 2022, was held for the first time from July 5 to 7 at the Parc des Expositions, Paris Nord Villepinte.
PREMIÈRE VISION NEW YORK

19 & 20 July 2022

Center 415, New York, USA
FASHION RENDEZ-VOUS

7 & 8 September 2022

Carreau du Temple, Paris

PREMIÈRE VISION SHENZHEN

17, 18 & 19 October 2022

Shenzhen Convention & Exhibition Center (Futian), Chine

DENIM PREMIÈRE VISION - MILAN

23 & 24 November 2022

Superstudio Più, Milan, Italie

BLOSSOM PREMIÈRE VISION

14 & 15 December 2022

Carreau du Temple, Paris

PREMIÈRE VISION PARIS

7, 8 & 9 February 2023 - Parc des Expositions de Paris Nord Villepinte

6—10 February 2023 – Digital Week sur www.premierevision.com

PREMIÈRE VISION NEW YORK

January 2023

Center 415, New York, USA

MADE IN FRANCE PREMIÈRE VISION

28 & 29 March 2023

Carreau du Temple, Paris

Related News
Latest News Textiles & Apparel / Garment
More News from TEXDATA International

Latest News