Sustainability
2022-12-21
INVISTA polypropylene earns silver EcoVadis sustainability rating
In its first year of participation, INVISTA's Polypropylene business earned a silver rating from EcoVadis, a global provider of business sustainability ratings.
"Stewardship has always been a core component of our Principle Based Management™ philosophy," said Francis Murphy, president, INVISTA Propylene. "We're proud to see the achievements of our business recognized by EcoVadis."

The EcoVadis scorecard rates business performance across four sustainability themes: environmental, labor and human rights, ethics, and sustainable procurement. Performance ratings are based on assessments of company policies, actions and results, as well as inputs from third-party professionals and external stakeholders.

As a preferred supplier of polypropylene resin, INVISTA works to help its partners maintain performance and profitability with prioritization on three areas of Stewardship: Environmental, Social and Corporate Governance. Learn more about INVISTA Polypropylene's stewardship vision at invista-pp.com/stewardship.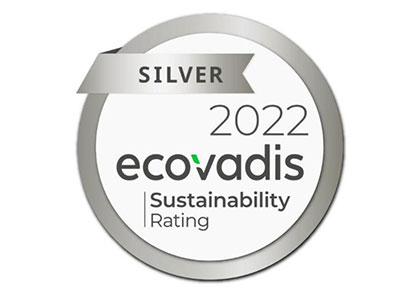 © 2022 EcoVadis
Related News
More News from INVISTA (International) Sàrl

Latest News