Recycling
2023-03-22
HAKRO en route to a circular economy
The global Cradle to Cradle Certified® standard is awarded by the Cradle to Cradle Products Innovation Institute (C2CPII), a non-profit organisation which works to advance the circular economy and guarantee safe products. In its certification process the Institute assesses materials and products in reference to five categories: material health, material cycle, renewable energies, water management and social responsibility.
The standard is awarded according to strict criteria and based on the levels Bronze, Silver, Gold and Platinum. The levels reflect both the quality of the individual elements of a product as well as the depth of the data collection.
The medium-sized textile company achieves the Cradle to Cradle Certified® standard for 14 models in its NOS collection.
Cradle to Cradle (C2C) Certified® is a product standard based on the circular economy principle.

Corporate wear supplier HAKRO achieved the Bronze certification level from the Cradle to Cradle Products Innovation Institute (C2CPII) for 14 T-shirts and polo shirts.

The C2C Certified® standard covers the entire model range of textiles made from 100% cotton by HAKRO's production partner in Bangladesh.

HAKRO GmbH is planning to obtain the C2C Certified® standard in more locations and for other products.

Corporate wear supplier HAKRO GmbH achieved the Bronze certification level at the first attempt with 14 T-shirts and polo shirts and 100% cotton made by their partner company in Bangladesh. "By 2030 we want to be the leading provider for integrated sustainable corporate wear," says Carmen Kroll, second-generation manager of the medium-sized company with 200 employees. "After we made our entire collection climate neutral at the start of 2022, achieving the C2C standard for our cotton products from Bangladesh was the next milestone in our sustainable business strategy." She considers the first C2C Certified® certification process as a pilot project and already has her eye on the widescale expansion of C2C Certified® standards for HAKRO.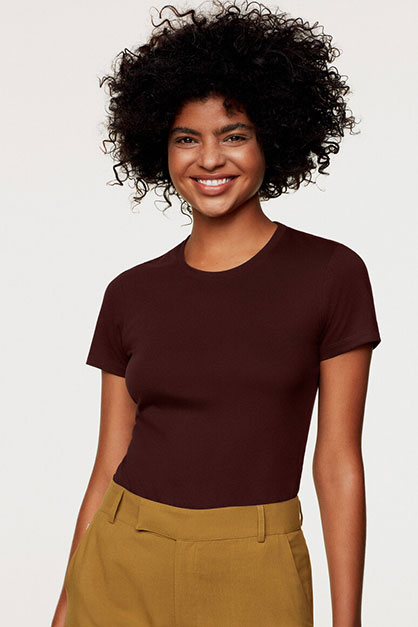 © 2023 Hakro
Antonia Hammel, in charge of C2C Certified® standards at HAKRO: "A C2C Certified® certification is a very demanding and complex process in all respects. To achieve Bronze status with 14 products at the same time is a huge success, but it's just the beginning for HAKRO. True to our high standards in sustainability we want to have our range from other manufacturing locations certified too."

On the decision to start the first certification process for HAKRO T-shirts and polo shirts from Bangladesh, project manager Antonia Hammel from team Purchasing, Quality and Development said the following: "Our long-standing production partner in Bangladesh runs a vertically integrated operation that combines multiple production levels in one location, which meant we could collect all the data we needed for the certification from a single source."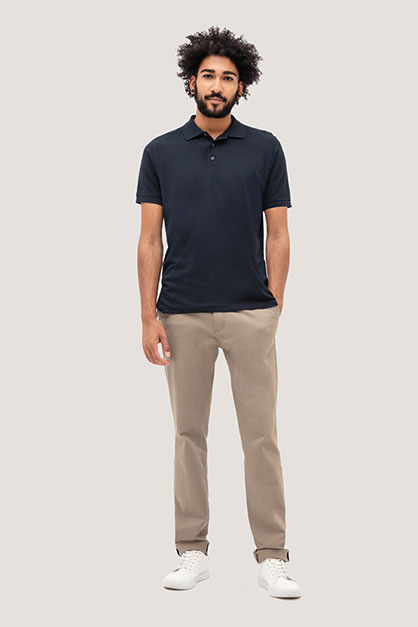 © 2023 Hakro
Implementing a real circular economy still remains a challenge in many areas, including in the textile industry. While the Cradle to Cradle Certified® standard guarantees the product circularity of textiles and thus their suitability for closed material cycles, the certificate alone is not enough to make this a reality. "Completely transferring material product circularity into a real circular system requires more than corporate commitment. A suitable sector infrastructure is currently lacking in Germany. But HAKRO has staying power and we are working closely with likeminded competitors, pioneers, NGOs and community solution providers in order to reach this goal," Antonia Hammel says, describing HAKRO company management.

HAKRO managing director Carmen Kroll explains why the company has already been doing sustainable business in many areas for a long time already. "Sustainability is not just a marketing trend for us. At HAKRO, sustainability is our highest priority and is a fixed part of our integrated sustainable management strategy. We want to set an example in the textile industry, to show the possibilities and thus encourage other companies to seriously start working towards a sustainable future."

Related News
More News from TEXDATA International

Latest News