Recycling
2022-11-10
Recover™, YOOX NET-A-PORTER & The Prince's Foundation bet on The Modern Artisan to design a circular future

© 2022 Recover™
In a move to ensure a future of sustainable designers, Recover™, YOOX NET-A-PORTER, and The Prince's Foundation have come together to support, The Modern Artisan, a unique international training program, that supports the next generation of talent in the design and manufacturing of a responsible luxury womenswear capsule.
This partnership represents a vital tenet of Recover's mission: educating key players in the fashion industry in sustainable practices so that we can make an accessible circular future of fashion a reality.

Earlier this year, Chief Sustainability Officer, Helene Smits, hosted a workshop for The Modern Artisan program's participating designers, focused on making tomorrow's creators aware of the impact of their designs, from the sketch to its post-consumer lifespan.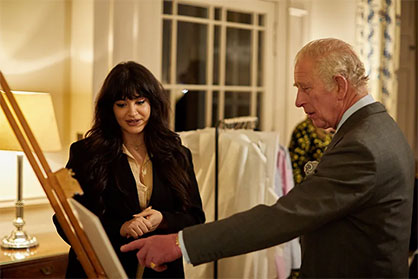 © 2022 Recover™
Underscoring designs' long-term impact

One of the fundamental principles Helene covered with programs' participants is the importance of thinking holistically: taking every step of the process into account.

She explained how at Recover™, the people primarily recycle post-industrial textile waste as it can be easily sorted by color and composition. Pre-sorted, Recover does not need to dye the fibers again, which reduces the use of chemicals and resources, and ultimately, its environmental impact.

Helene also discussed the industry's many challenges to bring post-consumer recycling to scale. At Recover™, post-consumer textile waste makes up a much smaller percentage of the recycled fiber they produce. She also highlighted the importance of taking the lifespan of the fibers used into account -- as some, like cotton and polyester, can both be recycled while others are destined for single use.

Equipping tomorrow's designers, today

The talented creators of The Modern Artisan are now equipped to not only source responsibly, but also to design pieces that are made to last; minimizing purchases long term; and that are made with recyclable recycled materials (like RCotton or RCottonBlend).

Their new sustainable luxury womenswear collection checks both boxes. Available exclusively on NET-A-PORTER and YOOX, t is as beautiful as it is sustainable. Recover cannot wait to see what the future holds for each of the promising designers.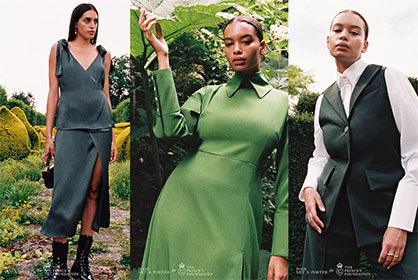 © 2022 Recover™
Related News
More News from TEXDATA International

Latest News