Nonwovens / Technical Textiles
2020-10-29
AIR TRONIC – protective mask testing kit
Mesdan's AIR TRONIC is one of the most popular Air Permeability tester on the market. Following the COVID-19 crisis and market demand for medical face mask testing, Mesdan developed a "Medical mask testing kit" according to EN 14683:2019 (Annex C) and ASTM F2100:2019 (point 9.2), for what refers to the differential pressure only, measuring the pressure difference above and below the specimen, used mainly for surgical masks.
Differential pressure tester for medical & respiratory mask testing

With the new Kit both fabric and ready-made mask can be tested, the Kit could be either integrated into a new AIR TRONIC or installed onto an existing AIR TRONIC.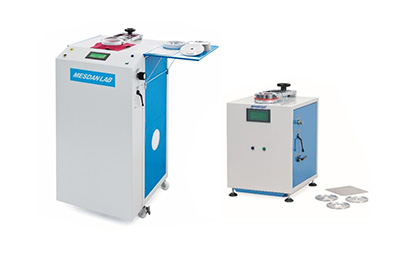 © 2020 Mesdan
Two different models of AIR TRONIC are available: a small bench top and a movable stand- alone unit, with internal silent motor (the PLUS version). Additional unique feature available for AIR TRONIC is the assessment software for the measureing of the "average fabric pore size".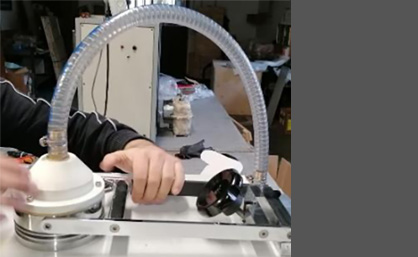 © 2020 Mesdan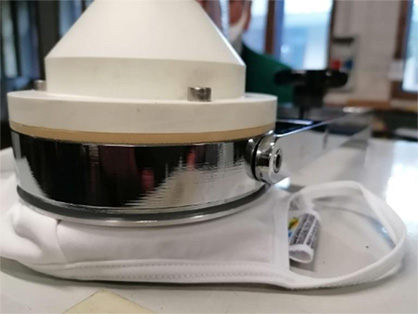 © 2020 Mesdan
Related News
Latest News Nonwovens / Technical Textiles
More News from Mesdan S.p.A.

Latest News