Research & Development
2023-01-26
New label for organic cotton by OEKO-TEX

The new OEKO-TEX® organic ORGANIC COTTON label not only ensures that a product is organically sourced, but also that it is safe for human health according to OEKO-TEX® STANDARD 100. © Hohenstein
From April 2023, OEKO-TEX® will officially launch its new ORGANIC COTTON label. Two initial pilot customers have already been successfully certified by the testing service provider Hohenstein: the Indian textile supplier Milan Group and the Turkish cotton producer Akasya.
The new organic label ensures that all requirements for labeling as organic cotton are met. In addition to testing in accordance with OEKO-TEX® STANDARD 100, it ensures that the cotton contains less than ten percent genetically modified material, complies with pesticide limits and guarantees its organic origin.

Textile companies whose products have been certified with the OEKO-TEX® STANDARD 100 can now have their certificates extended to an ORGANIC COTTON certificate after ensuring ecological production.

"A combination with OEKO-TEX® MADE IN GREEN is ideal," explains Ivonne Schramm, Head of OEKO-TEX® at Hohenstein. "This ensures environmental friendliness, transparency and socially responsible conditions in a single certification."

The certificate can be used for ready-made articles (e.g. T-shirt, bedspread, etc.) as well as for textile intermediate products (e.g. intermediate products such as raw fibers, yarns, etc.). Mixtures of organic and conventional cultivation are not permitted.

"We are proud to extend our range of sustainability certifications with ORGANIC COTTON" emphasizes Mohammed Hasnain Narsinh, Managing Director of Milan Group India, "and thus be part of OEKO-TEX®'s innovative program."

Tolga Uskuc, company owner of cotton producer Akasya notes an increasing demand for sustainably produced organic cotton: "The demand for organic cotton in the textile industry and among consumers is growing steadily, and with certification we have clear proof of the origin of our product."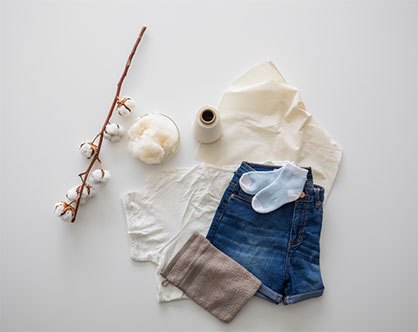 The OEKO-TEX® ORGANIC COTTON certificate can be used for textile raw, intermediate and end products. © Hohenstein
Related News
More News from Hohenstein Institute

Latest News