ITM 2018
2018-04-16
ITM 2018 opens its doors for record-breaking number of participants and visitors
ITM 2018 continues with great enthusiasm and many domestic and international visitors. Meeting point for the textile world, ITM 2018 International Textile Machinery Exhibition opened its doors at TÜYAP Istanbul on April 14th, at 9:30 AM. With its grand opening, ITM 2018 exceeds all expectations. Organized by Teknik Fuarcılık and TÜYAP partnership in cooperation with TEMSAD, ITM 2018 Exhibition is one of the industry's most important global events as well as being the biggest trade exhibition in the region of in Turkey, the Near East, and the Middle East.
Transformed into a show with the participation of industry professionals, participating companies, press members and guests, the ITM 2018 Exhibition continues enthusiastically for company owners and representatives. During the exhibition, many textile machine leaders are launching their new technologies for the world.
Being the most important textile technology exhibition in the region where thousands of companies from all over the world are participating, and thousands are visiting, the ITM 2018 is being held with the participation and visits of hundreds of producers worldwide, and investors from all over the world.
At ITM 2018, companies serving in all the sub-sectors of the industry, from cotton to yarn, weaving, knitting, digital printing, dyeing and dressing, bring together their latest technological products.
Purchasing committees from many countries including Iran, Uzbekistan, India, Russia, Egypt, Morocco, Panama, Tunisia, Ethiopia and Kenya are coming to the exhibition. Also the Colon Free Zone of Panama, the world's second largest Free Zone, is opening its booth for the first time at ITM.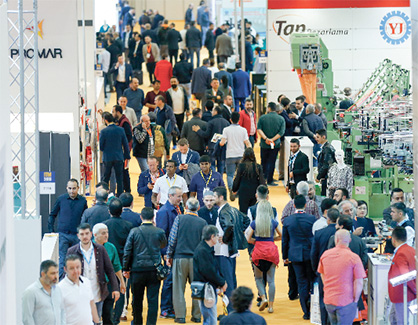 (c) 2018 ITM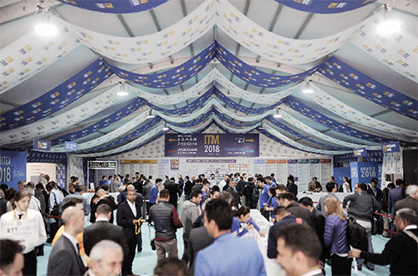 (c) 2018 ITM
Introducing the latest machinery and technologies of the world's leading brand in the textile machinery world, the exhibition is offering tremendous business opportunities for all professionals who want to stay up-to-date about the industry and follow the innovations.
Two Other Exhibitions are Being Held Simultaneously with ITM 2018
Being the first and only exhibition in its field and is held for the seventh time this year, the Hightex 2018 is awaiting its visitors at Hall 9. At Hightex 2018, textile producsts such as nonwoven, technical textile, intelligent which are rapidly complying the technological developments in the industry are being introduced. Continuing to be one of the most important platforms guiding the yarn industry, the Yarn Exhibition hosts industry representatives. High-performance and quality products of the top producers in the industry are exhibited at Hall 11 during the exhibition.

Related News
More News from Teknik Fuar. ve Yayin. Reklam. Danismanlik Tic. Ltd. Sti.

Latest News