INDEX 23
2023-03-20
Innovative nonwovens production by ANDRITZ at INDEX23

© ANDRITZ
ANDRITZ will participate with 195 sqm and will be presenting its innovative nonwovens production and textile solutions at INDEX23 in Geneva, Switzerland, from April 18-21 (booth 2114).
Sustainability in the focus

ANDRITZ's "We Care" sustainability program combines all ESG (Environment, Social, Governance) initiatives, goals and achievements under one roof. "We Care" takes a multi-dimensional, comprehensive, and practically oriented approach towards sustainability. At INDEX, ANDRITZ will highlight its sustainable products and solutions to produce nonwovens and will present at the EDANA Sustainability panel on April 19, 2023.

ANDRITZ is offering different nonwoven processes for biodegradable wipes, like spunlace, Wetlace and Wetlace CP, with one goal in mind: reduction and elimination of plastic components while maintaining the high quality of the desired product properties.
Conduct trials during INDEX

Customers can conduct trials and test all options together with the ANDRITZ experts at the technical center in Montbonnot, France (appr. 1.5 h distance from Geneva). It is the first nonwovens test center for wipes worldwide with integrated pulp formation and neXecodry system. ANDRITZ will organize shuttle bus from Palexpo exhibition center to its unrivalled spunlace and Wetlace CP pilot lines in France to conduct trials.
Recycled fibers for nonwovens and more

Another strong focus will lie on the ANDRITZ product range of complete textile recycling lines for post-consumer and industrial textile waste to produce fibers for re-spinning and/or nonwoven end-uses. Customer awareness and regulations are pushing clothing brands to recycle their textile waste in their own products. Recycled fibers can also be used in the nonwovens industry for various applications.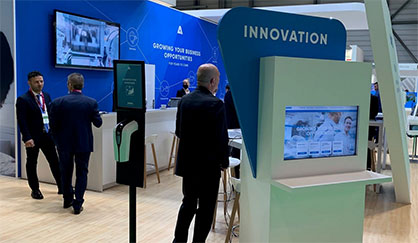 © Andritz
More highlights in hygiene nonwovens and applications
For instance, one highlight at INDEX will be the latest technology development in the spunlaid sector: the patented nonwovens process called Spunjet. It is the in-line hydroentanglement of continuous filaments, creating a new generation of spunlaid nonwovens with unrivalled bulkiness and softness compared to standard spunbond fabrics.
Moreover, ANDRITZ will put the spotlight on its eXcelle adult pant converting line, which offers top-class components and an innovative technology process. The growing market for adult incontinence products has resulted in a state-of-the-art process with highest quality standards.
No escape from digitalization

Another spotlight for INDEX will be digitalization. ANDRITZ offers a broad and constantly growing range of innovative products and services in the industrial digitalization sector under the brand name Metris. One focus area is the Metris all in one digitalization platform, which provides full support for industrial plants throughout their entire life cycle.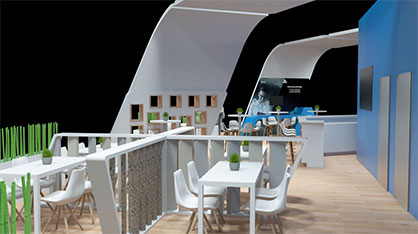 © ANDRITZ
Related News
More News from Andritz Küsters GmbH

Latest News