Associations
2023-05-17
Scholarship donations honor Dr. Perry Grady
Perry Grady was a lifelong supporter of AATCC and the NC State Wilson College of Textiles. When he died in January 2023, his family suggested gifts in his memory be made to AATCC Foundation. Friends and colleagues donated more than $2,000 to the Grady, Hauser, Houser, Daniels Graduate Fellowship.
GHHD Fellowship

The AATCC Foundation Grady, Hauser, Houser, Daniels Graduate Fellowship supports students pursuing a PhD in Fiber and Polymer Science at North Carolina State University's Wilson College of Textiles. The $3,500 annual award was founded by Charles E Gavin III. Retired chair and CEO of MFG Chemical, as well as a past president and treasurer of AATCC, Gavin created the fellowship to continue his legacy of supporting the textile industry and to honor four individuals, all graduates of North Carolina State University, and all instrumental in the continued success of AATCC Foundation Inc. The four individuals are:

• Perry Grady, retired associate dean emeritus at the College of Textiles, who worked for many years to help gain donations and develop scholarships for the Foundation

• Peter Hauser, AATCC president and chair of AATCC Foundation 2013-2014, and retired professor in the Textile Engineering and Color Chemistry Department at the College of Textiles

• Nelson Houser, AATCC president and initial chair of AATCC Foundation 1997-1998

• John Y. "Jack" Daniels, AATCC executive vice president 1996-2018 and president of AATCC Foundation from its establishment in 1997 to his retirement in 2018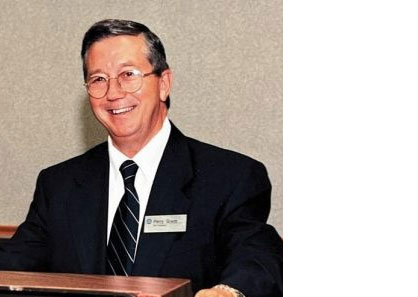 Perry Grady © 2023 AATCC
Full Obituary
http://www.legacy.com/us/obituaries/heraldsun/name/perry-grady-obituary?id=39323855

Fellowship Donations
https://members.aatcc.org/store/ghhd/2437

Donors

There have been many contributors to the AATCC Foundation and the Grady, Hauser, Houser, Daniels Graduate Fellowship since its founding. The following people recently made contributions in memory of Grady.

• Charles Gavin

• Charles Livengood

• Hardy Poole

• Henry Schaffer

• Jack Daniels

• Keith & Beverly Beck

• Michael McDonald

• Peggy Pickett

• Sandy Johnson

Grady continues to have a positive influence on the lives of students and the industry. His enduring impact and the generosity of his family and friends is supporting a new generation of textile professionals. The recipient of the 2023-2024 Grady, Hauser, Houser, Daniels Graduate Fellowship will be announced in June.

Related News
More News from American Association of Textile Chemists and Colorists

Latest News