Textiles & Apparel / Garment
2018-10-04
Maroc in Mode & Maroc Sourcing start next week in Marrakech

(c) 2018 Maroc in Mode
Morocco is the exceptional economic region of the Euromed area. Stable macroeconomic factors, a favorable investment climate and high government investment make Morocco the most interesting and innovative production and sourcing location for the Mediterranean and North Africa. Morocco ranks 8th among textile exporting countries in the EU (+ 5% yoy), with economic growth of 4.1% and an increase in exports of 9.4% in 2017.
Morocco's textile industry on the rise: Sourcing all-rounder in the Mediterranean

The GDP is expected to increase further by 3.1%. The most important trading partner is the EU with 70% of exports. The clothing and textile industry is Morocco's export champion: it accounts for 24% of Morocco's total exports (EUR 3 billion in 2016).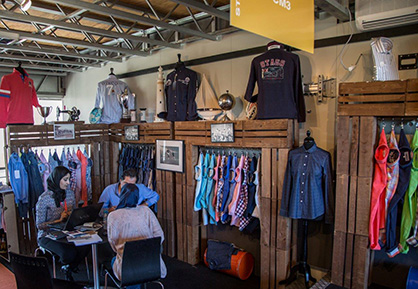 (c) 2018 Maroc in Mode / Jandali
The textile industry serves the entire range of demand, from large vertical suppliers to exclusive collections. The Moroccan producers are considered fast fashion champions.
Morocco's competitive advantages
Stable economic growth of 4% on average
Low inflation rate of approx. 1.6%
Average foreign direct investment growth of 15% in recent years, amounting to US $ 2.66 billion in 2017

Favorable geostrategic location at the crossroads of three continents
Duty-free for exports to the EU
International hub Tangier Med: Morocco has Africa's leading container port, the central logistics hub between Europe, North Africa and the Mediterranean
There is a huge investment in training employees, with detailed annual training plans broken down by profile and region.

Objectives of the textile industry:
Create 100,000 new jobs,
Increase export volume by € 500 million to € 4 billion and sales to € 8 billion,

Establishment of 77 so-called "locomotives" as draft horses for the companies supporting them with their infrastructure

Identification of six ecosystems including fast fashion, denim, knit, technical textiles, knitwear

Morocco's competence: fast fashion

A striking advantage of Moroccan production is the proximity to Europe and the many years of experience in production for the world's largest fashion brands and retailers: Moroccan producers can react quickly to new trends, implement and deliver them. The digital developments and Industry 4.0 show how important sourcing in Morocco is to optimize the value chain with its expertise in fast fashion production. Overproductions become more calculable and trend peaks can be reproduced quickly. Fast fashion remains a strategic challenge for retailers and brands to increase competitiveness. Moroccan production offers the appropriate solutions.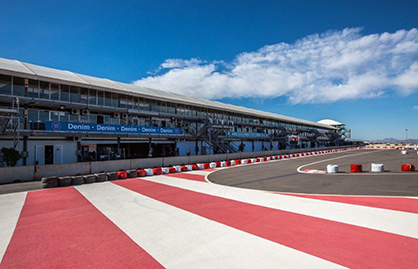 (c) 2018 Maroc in Mode / Jandali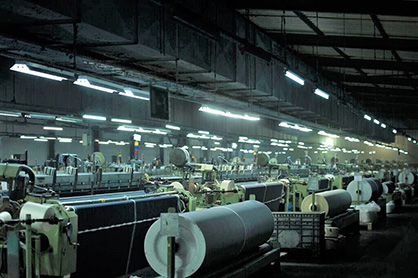 (c) 2018 Maroc in Mode / Jandali
Sustainability: Morocco's initiatives and investments

Sustainability is high on the agenda in Morocco. By 2030, 52% of the country's energy needs are to be covered by renewable energies. Several GIZ-supported vocational training centers for renewable energy and energy efficiency are currently being set up in the country. The first of three planned centers in Oujda in northeastern Morocco is the largest VET center in Africa.
At the coming Maroc in Mode - Maroc Sourcing from October 11 to 12, 2018, around 200 exhibitors will present themselves at the Moulay Hassan race track in Marrakech in the segments Fast Fashion, Denim, Knitting, Tailoring, Lingerie, Workwear, Leather Goods, Shoes and Accessories.
At this year's event, presented among others is the Circular Textile Cluster. A project for the development of sustainable production in which high sums are invested in Morocco. The companies Hallotex from Tangier, Textil Santanderina and Vich Industrial from Barcelona and the Austrian Lenzing Group are involved in the project. Planned are inter alia the construction of a spinning mill that processes recycled fibers and a recycling plant in Tangier that is expected to recycle over one million kilograms of textile waste per year. The entire production chain is worked sustainably until the recycling of textile waste. Morocco is breaking new ground and pioneering sustainability.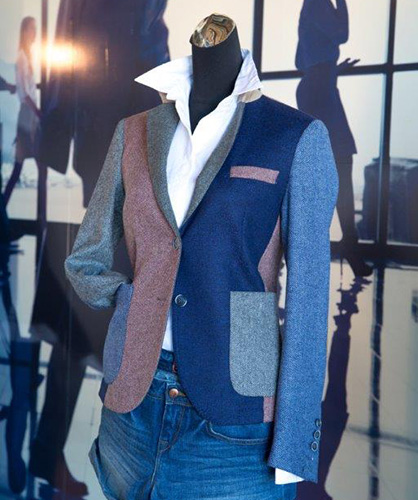 (c) 2018 Maroc in Mode / Jandali
The Moroccan Denim Cluster also represented at the Maroc in Mode - Maroc Sourcing, together with its partners, is implementing a support program for DENIM companies, enabling them to make the necessary changes so that the Moroccan denim industry is recognized as a "sustainable industry" and one to ensure a sustainable economy for future generations. Thirty exhibitors at the fair are members of the MDC, which is currently presenting itself in Paris at the trade fairs.
As an international exhibitor at Maroc in Mode - Maroc Sourcing for the first time is Kilim Denim from Istanbul, a company that makes major investments in sustainable denim production and has developed, among other things, the RAW FOR THE OCEANS collection in collaboration with G-Star, for a new generation of denim and clothing recycled plastic waste from the sea is used in an innovative way.
Trade fair location Marrakech - It City and source of inspiration
The fashion scene is enthusiastic about Marrakech. France's prodigy Jacquemus, with Princess Lalla Salma as Morocco's testimonial, is inspired by Marrakech's souks and brings Morocco on the catwalk with his 2018 fall collection. International influencers like Camille Charrière enchant their Instagram followers with looks presented in the dreamy streets of Marrakech. The "ochre city" captivates with its charm, a breathtaking mix of impressive historical architecture and authentic beauty.

Related News
Latest News Textiles & Apparel / Garment
More News from TEXDATA International

Latest News