Techtextil 2017
2017-03-28
French Machinery is a strategic partner at Techtextil
Once again, at Techtextil Frankfurt, next May 2017, French machinery will emphasize on their strategic partnerships with technical textiles manufacturers.
Exhibitors, about 1000, need to open new markets and design new products. In order to be successful, they need close relationships with their customers but also with strategic suppliers/partners.
French machinery manufacturers are SME's, often world leaders on their specific markets, organized not to sell off the shelves machines but to design machines specifically for their own customers' needs.
Bruno AMELINE, the Association President states: "what makes us part of the technical textiles community is the fact that we have to invest for the future, in R and D, in the organization of the services our customers need wherever they are located, in the increasing expertise of our teams.
As we do not compete on mass markets machinery, we have to focus on niche markets, and often design special machines for specific applications. The size of our companies makes possible an integration of our marketing and R&D departments."
At Techtextil, UCMTF, the French Association which groups about 30 companies will have its own booth Hall 3.1 Stand A73.
More information can also be found on the website www.ucmtf.com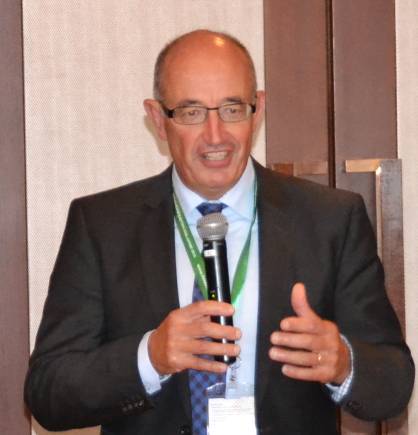 Pic: UCMTF President Bruno AMELINE
Related News
Latest News Techtextil 2017
More News from Union des Constructeurs de Matériel Textil de France

Latest News