Sustainability
2018-07-19
Lenzing continues to raise the bar in sustainability
Lenzing – The Lenzing Group, producer of botanic fibers from wood, expands its environmental leadership commitment. As a leader in wood-based cellulosic fibers, Lenzing has particular responsibility and ambition to help raising the bar in sustainability in the textile and nonwovens industries. To fulfill this vision, Lenzing is continuing its ambitious roadmap by investing more than EUR 100 mn in sustainable manufacturing technologies and production facilities until 2022.
More than EUR 100 mn investment in sustainable production technology until 2022
Lenzing is committed to improving the textile and nonwoven industries as a leader in sustainable fiber solutions

UN-Sustainable Development Goals as guiding principles for Lenzing's sustainability agenda
All Lenzing sites strive to fulfill the EU Ecolabel standard by 2022
Lenzing's circular operating models with closed loop production processes set the standard in the industry. In order to further extend the environmental leadership, a major part of this investment will focus on closed loop production technologies for the expansion of the sulfur recovery systems. The second area of investment will be in improving the effluent treatment units. In addition, Lenzing will upgrade its energy usage to more sustainable solutions reducing its greenhouse gas emissions due to the construction of a gas boiler at its site in China. This investment strengthens Lenzing's sustainability leadership at its Viscose facility in Nanjing.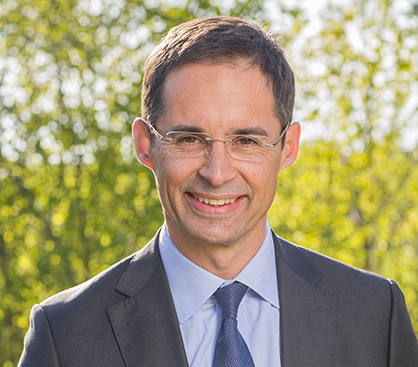 Stefan Doboczky, Chief Executive Officer (c) 2018 Lenzing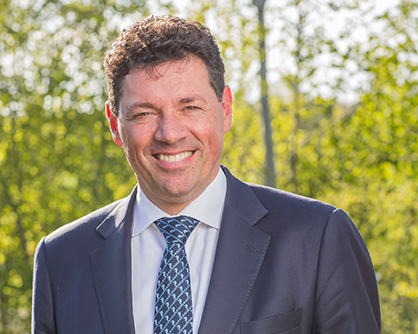 Lenzing Chief Commercial Officer Robert van de Kerkhof (c) 2018 Lenzing
The investments underline Lenzing's commitment to the United Nations Sustainable Development Goals (SDG) as guiding principles for its sustainability agenda. One of the most significant SDGs for the company is SDG 12: Responsible production and consumption.

Stefan Doboczky, Chief Executive Officer, comments: "The textile and the nonwoven industries face fundamental challenges related to sustainability. Lenzing is passionate to take a leadership role in addressing this and making the world a better place. Our holistic approach to sustainability underpins this scope. The new eco-investment program is a major step forward in our ambitions."
"The United Nations Sustainable Development Goals are a universal call for a sustainable economy that protects the planet and ensures prosperity and well-being for all people", states Lenzing Chief Commercial Officer Robert van de Kerkhof. "With our REFIBRA™ technology, Lenzing is innovating to support a more circular, bio-based economy, contributing in particular to SDG 12", he adds.
With the Lenzing Group sustainability targets announced in 2018, Lenzing strives to upgrade all its production sites to the ambitious European Ecolabel standard by 2022. As a result, Lenzing is one of the first companies to commit to a global sustainability-oriented manufacturing standard.

Related News
Latest News Sustainability
More News from Lenzing

Latest News