Sustainability
2018-05-17
ISKO at Copenhagen Fashion Summit
ISKO, a leading, global denim ingredient brand, showcases the future of responsible denim at the Copenhagen Fashion Summit, 2018.
As the principal sponsor of Copenhagen Fashion Summit (CFS) 2018, ISKO sets the agenda with three pivotal events:

the launch of its new ISKO Earth Fit™ collection
the Innovations for Supply Chain Efficiency deep-dive session
a sustainability judging day for the 2017 finalists of the ISKO I-SKOOL® competition.
Each event reflects the brand's longstanding focus on responsibility, innovation and citizenship.

ISKO gets interactive in the Innovation Forum

In the CFS Innovation Forum, ISKO invites visitors to explore its new ISKO Earth Fit™ collection and share its responsible innovation mission with an interactive space. Visitors can feel the fabrics, reflect on the future of fashion and share collaborative messages championing a responsible future at the ISKO Wall.

Here, ISKO unveils its third ISKO Earth Fit™ collection for the first time, the pinnacle of its responsible innovation strategy, bringing the total number of fabrics to 49. ISKO is the only denim mill in the world awarded with the prestigious Nordic Swan Ecolabel and EU Ecolabel for its expanding ISKO Earth Fit™ collection.

ISKO also arrives at the summit as the first denim manufacturer globally to obtain pre-certified Environmental Product Declarations (EPD®s) for the Life-Cycle Assessments of all its 25,000+ denim products. The results are being used to create independently devised Product Category Rules, which will pave the way for consistent and comparable assessments of denim across the industry.

Innovations for Supply Chain Efficiency: Panel sponsored by ISKO

On 15th May, ISKO hosts a dynamic panel featuring speakers including Ebru Ozkucuk Guler, Senior CSR executive, ISKO, Géraldine Vallejo, Sustainability programme director, Kering, Nicolaj Reffstrup, CEO, Ganni, Linda Greer, Natural Resources Defense Council, Pamela Batty, Vice president Corporate Responsibility, Burberry and Susanna Wilson, Global head of sustainable networks and entrepreneurship, HSBC.

The panel highlights the importance of industry leaders working with partners across all tiers of their supply chain to harness untapped potential for improving sustainability performance. Collaboration will be a major theme, focusing on opportunities to ensure responsible practices from fabric through to the final customer.
ISKO I-SKOOL® 2017 participants judged on sustainability
On 14th May, the talented 2017 ISKO I-SKOOL® competition finalists will have their submissions judged on sustainability. The expert jury includes Fabio Di Liberto, Brand Director, ISKO, Kai Margrander, Fashion Director, Harper's Bazaar Germany, Peter Copping, fashion expert, Henriette Pieszak, CEO, Pieszak and Tomorrow, Rebekka Bach, Women Design Manager, G-Star Raw and Bandana Tewari, Editor-at-Large, Vogue India.
An inspirational movie will be created for the summit to showcase the 2017 finalists' collections. Each year, a forward-thinking theme is selected to inspire students to address the major challenges facing society. The 2017 theme of GENDERFUL sought to support ideas of inclusion and freedom of expression. The movie celebrated the students' vision for the future, as tomorrow's game changers.
ISKO I-SKOOL® is an educational project designed to nurture emerging talent from top universities with experience across the denim industry. Students create a denim collection, presented at an annual fashion show.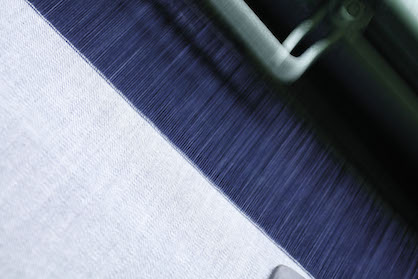 (c) 2018 ISKO
Related News
Latest News Sustainability
More News from TEXDATA International

Latest News