Index 2017
2017-03-23
Trevira presents new developments in fibres at INDEX17

The paper and wallpaper industry is an area of application for Special Trevira shortcut fibres. © Photo: Trevira GmbH
Polyester fibre specialist Trevira GmbH from Bobingen is presenting in Geneva its comprehensive programme of products for the wide range of technologies and applications in the non-wovens sector. Besides new products and customized fresh developments, the focus is on further developing and optimising existing fibre types servicing this important segment.
A new offering in biopolymer fibres (Ingeo™) is a siliconized PLA hollow fibre for use in fillings. In response to customer demand in terms of product functions and material properties, the comprehensive product range for airlaid applications is being continuously enhanced. This also applies to special fibres for the carding sector and shortcut types for the paper industry; where the focus in on improving dispersion.
With regard to the increased need for fibres with additional functionalities and to the use of fresh combinations of raw materials, capacities in bico-fibres are being expanded. For both the polyester and the PLA programme, Trevira has also developed modified fibres for the hygiene sector (e.g. for wet wipes), where these stand out due to their particularly soft handle.
Emphasis is also being placed on finishes for fibres that must meet food industry standards, likewise on antimony-free polyester fibres, the aim here being to enhance product safety.
At Index 2017 Trevira will again participate in a joint presentation with sister companies from the Indorama Ventures parent group, a repeat of the procedure followed at the last event in 2014 and at IDEA in Boston in 2016. At Techtextil in Frankfurt in May this year Trevira can also be found on the Indorama Ventures group stand.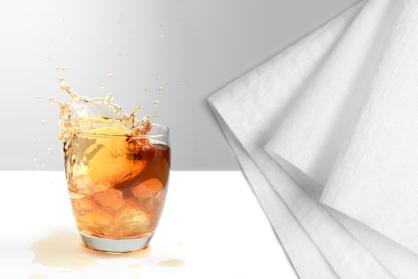 Pic: There are Trevira fibres in cleaning wipes as well. (c) 2017 Trevira
Related News
More News from Trevira GmbH

Latest News