ITMA 2015
2015-10-22
James Heal to show ProMace at ITMA Milan
James Heal, a leader in precision testing instruments, will introduce its new mace snag tester – ProMace – at ITMA Milan from 12-19 November. Based in Hall 07 Stand H122, James Heal will bring the experience of a fully working laboratory to the middle of the exhibition hall.
The ProMace is designed to rapidly determine the snagging resistance of robust apparel and furnishing fabrics. It is compliant with ASTM D3939 (Mace), JIS L 1058 and VDA 230-220 Standards.  It has many features which offer significant benefits to the user, which include specific design elements to minimise or eliminate pin damage, intuitive controls which aid conformance to the standards and importantly, features which allow users to undertake testing in total safety.
Neil Pryke, Innovation Director, said "We believe our instrument to be the safest, most efficient, accurate and repeatable instrument of its type, but we invite ITMA attendees to visit our stand and judge that for themselves."
Demonstrations will take place on a range of James Heal instruments throughout the day, including on ProMace.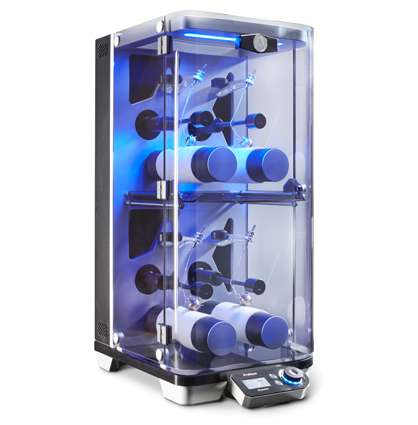 Pic: The new mace snag tester ProMace
Related News
More News from James Heal

Latest News