ITMA 2015
2015-05-28
Textile Colourant and Chemical Leaders Forum and Nonwovens Forum at ITMA 2015 draw strong industry support
ITMA 2015 has attracted various industry groups to initiate activities that address critical sectorial concerns, as well as challenges faced by the textile, garment and fashion industry. The exhibition, billed as the world's largest textile and garment manufacturing technology showcase, will be complemented by a wide range of knowledge sharing events that will feature discussions on issues that impact the industry's sustainability.
Among the exciting events are the Textile Colourant and Chemical Leaders Forum and Nonwovens Forum @ ITMA 2015.
Textile Colourant and Chemical Leaders Forum
Launched at ITMA 2011, the forum was a success, drawing lively participation from colour and chemical professionals, and fashion and sports brand owners from around the world. This year, the agenda will focus on sustainability in dyeing and finishing processes and participants will be updated on industry opportunities and best practices.
Covering a comprehensive range of issues, such as current challenges, solutions and future trends, the one-day forum on 14 November is divided into three sessions:
The issue: topics related to chemical pollution and environmental issues and how these impact the market place
The solution: how does the supply chain respond
The future: what are the trends and/or game changers moving forward
Alessandro Gigli, board member of the Association of Italian Textile Chemists and Colourists who chairs the forum programme committee, said: "Topics to be covered include the chemical/colourant suppliers' response to current environmental issues, updates on REACH regulation, new dyeing and printing technologies and their impact in a more sustainable supply chain.
"We have received many paper submissions as there is strong interest in sustainability issues impacting the textile and garment industry. We hope the forum will be a focal point for meaningful dialogues which will contribute to improvements in this sector."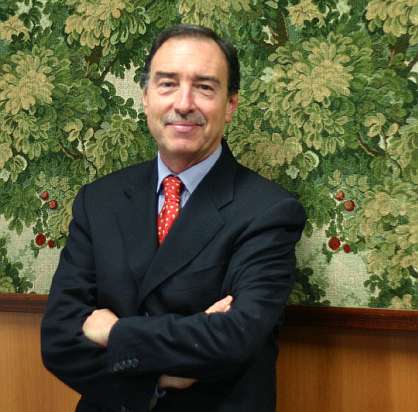 Pic: Mr. Alessandro Gigli
Besides Mr. Gigli, other members of the committee are:

Andrew Filarowski, Society of Dyers and Colourists
Enrique Meltzer, Latin American Federation of Textile Chemists
Jan Marek, The International Federation of Associations of Textile Chemists and Colourists
Janak Mehta, The Dyestuff Manufacturers Association of India
To-date, the confirmed speakers include
Alberto Gallina from Benetton Group srl. who is representing the ZDHC Group
Prof. Giuseppe Rosace from Department of Engineering and Applied Science, University of Bergamo
John Mowbray, owner and founder of UK-based B2B publisher, MCL Global
Prof. Marc VanParys, President at UNITEX
Nonwovens Forum
To be held on 16 November, the Nonwovens Forum @ ITMA is jointly organised by EDANA and MP Expositions. The forum will address pertinent issues, challenges and opportunities in the rapidly evolving world of nonwovens.
Pierre Conrath, Sustainability & Public Affairs Director, EDANA (Belgium) who will kick-off the forum with an introduction on the nonwovens industry, said: "The programme is built around the theme - 'Nonwovens: A World of Growth and Opportunities'. Presentations on the latest applications and finishings will benefit ITMA visitors who are involved in or have the intention to move into nonwovens manufacturing. Participants will find it very useful to be able to visit the ITMA exhibition and view many of the technologies on show at the exhibition."
Pic: Mr. Pierre Conrath
The first session will focus on applications and technologies for nonwovens:

Overview of Nonwoven Production Technologies and Applications by Laurent Jallat, Head of Marketing Department, ANDRITZ Nonwoven (France)
From Melt to Nonwoven: Spunbond Lines for Technical Applications by Martin Rademacher, Sales Manager & Ingo Mahlmann, Senior Manager Product Management Nonwoven, Oerlikon Neumag (Germany)
Nonwoven Production Lines Installed by a General Contractor by Johann Philipp Dilo, General Manager, Dilo Group (Germany)
The second session explores added value ingredients and finishing for nonwovens:

Spin Finishes and Additives in the Production of Nonwovens by Stephan Reil, Marketing Manager Nonwoven, Pulcra Chemicals (Germany)
Added Value Through Selected Functionalisation of Nonwovens by Michael Bildhauer, Head Technical Service Fibre Auxiliaries & Robert Zyschka, Head Technical Service Coating/Finishing, CHT R. BEITLICH (Germany)
Advantages of Ultrasonic in Web Splicing Applications by Pierre Croutelle, Sales Manager - Nonwoven/Textile & Plastic Division, Spoolex (France)
Striking Colors and Performance for PP SpunMelt Nonwovens by Francis Baud, Global Fibre Marketing Head, Clariant (Switzerland)
The Nonwovens Industry and Markets in Numbers by Jacques Prigneaux, Market Analysis and Economic Affairs Director, EDANA (Belgium)
In addition to the forums, ITMA participants can gain valuable insights on new technologies and research at the Research & Innovation Pavilion's Speakers Platform. ITMA 2015 will also feature the World Textile Summit, a high-level knowledge sharing platform on 13 November. Co-located with ITMA 2015 is the Digital Textile Conference on 15 November.
ITMA 2015 will be held at the Fiera Milano Rho from 12 to 19 November 2015. It showcases end-to-end solutions for the entire textile and garment making chain. The exhibition has a gross size of over 200,000 square metres. To-date, over 1,500 exhibitors from 47 economies have signed up to take part in the exhibition. Visitors can purchase their ITMA 2015 badge online in order to enjoy early-bird rates.
To register or for more information on conferences at ITMA 2015, please visit angelicamadrid@mpinetwork.com.
Related News
More News from CEMATEX

Latest News