Textiles & Apparel / Garment
2019-02-21
The Hong Kong Trade Development Council (HKTDC) led four leading Hong Kong design labels to unveil their 2019 Autumn/Winter collections at London Fashion Week, showcasing Hong Kong's fashion creativity to industry elites and style influencers from around the world. The HKTDC featured the four labels at its "Fashion Hong Kong" Fashion Presentation and Cocktail Reception on 15 Feb at The College, Old Central Saint Martins in London. The event attracted more than 850 buyers, media representatives and fashionistas.
...more
Textiles & Apparel / Garment
2019-02-06
Berg Outdoor, a valued customer of Porcher Sport, the Sports and Leisure Division of Porcher Industries, has been announced as the ISPO Awards 2019 Gold Winner for its GERES Zero Gravity Down Jacket within the Outdoor category. Berg Outdoor's zero gravity down jacket represents the latest trends for sustainable produce in the outdoor sector. Made out of recycled (2nd grade waste) ultra-light parachute fabric and other recycled components it delivers a waterproof, highly insulated yet light weight outdoor jacket that is also easily packable.
...more
Textiles & Apparel / Garment
2019-01-24
From yoga and fitness trends to esports and new developments in the world of climbing: more than 2,800 international exhibitors will be presenting their highlights and innovations at ISPO Munich, the world's largest sports trade fair, which is set to be held from February 3 to 6. In addition to live demonstrations and workshops, industry professionals can expect to see a large number of prominent athletes. Among them biathlon legend Ole Einar Bjørndalen, who will receive the ISPO Cup this year.
...more
Textiles & Apparel / Garment
2019-01-24
"Closing the loop" prototype: an upcycling production line consisting of a plastic shredder, extruder and 3D printer demonstrates how the shoe industry of the future can take advantage of recycled plastics.
...more
Textiles & Apparel / Garment
2019-01-24
Performance, adaptation and responsibility are central to current thinking about fashion tech, driven by innovative passive intelligence technologies, as seen in the exhibitors' offer at the Wearable Lab.
...more
Textiles & Apparel / Garment
2019-01-24
There are some recurring buzzwords around the latest news from Intertextile Apparel – new, comprehensive, high-quality – which, when put together, illustrate booming potential at the fair, held from 12 – 14 March. The reputation of Intertextile Apparel's Spring Edition has established a global flagship for apparel sourcing.
...more
Textiles & Apparel / Garment
2019-01-17
A record number of international companies applied for ISPO Textrends, the performance textiles, accessories and trims forum for the Sports & Out-doors markets. Judged by an international jury of textile experts, Best Product, TOP TEN and Selection were awarded in 10 sectors that will feature at the ISPO Textrends forum at ISPO Beijing in January and ISPO Munich in February 2019.
...more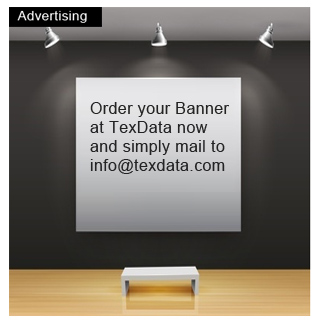 Older News

Textiles & Apparel / Garment
2018-11-12
Alicia Ferreira de Sousa from L'École de la Maille de Paris was announced the winner of the inaugural adidas x Woolmark Performance Challenge, presented at a special event during Outdoor Retailer, Denver, Colorado. The Woolmark Performance Challenge is a new annual competition for tertiary students aimed at pushing the limits of product innovation and is set to kick-start the career of Alicia.
...more
Textiles & Apparel / Garment
2018-10-25
1.853 visitors from 22 nations used MAROC IN MODE - MAROC SOURCING to research new production companies and to intensify and concretize already existing contacts. Fast fashion and sustainable production were the focus of the visitors, and the quality of the production impressed many visitors.
...more
Textiles & Apparel / Garment
2018-10-25
HUB 1922, the fashion division of the RUDOLF GROUP, takes the stage at the Kingpins Show in Amsterdam and presents new technologies that make it possible to move away from environmentally questionable industrial practices.
...more
News Archive